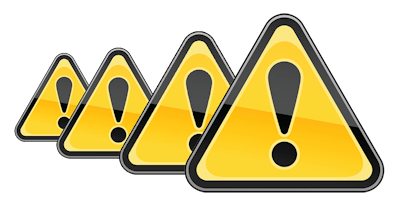 A Feb. 15 letter to U.S. Department of Transportation Secretary Elaine Chao outlines trucking and bus industry concerns over the Federal Motor Carrier Safety Administration's pursuit of a new Safety Fitness Determination rulemaking. The letter, signed by a coalition of numerous trucking and bus associations, motor carriers and other logistics stakeholders, urges the DOT Secretary to rescind the Notice of Proposed Rulemaking FMCSA issued now more than a year ago to revamp the safety-rating process and tie it in part to the structure of the Compliance, Safety, Accountability's Safety Measurement System BASIC categories of measurement.
"Our major concern with the proposal is that the new proposed methodology utilizes flawed [CSA/SMS] data and scores," the letter's signatories write. The Notice of Proposed Rulemaking issued by FMCSA in Jan 2016 followed Congress' removal of CSA/SMS percentiles from public view, ordering then a study and potential revamp of the program, by little more than a month. That's study's results have been slow in coming to light, and at the time of the SFD NPRM, a smaller coalition within the trucking industry alleged the NPRM itself was a violation of the December 2015 FAST Act highway bill, which included language prohibiting developing a safety-rating rule that utilized percentiles and category alerts. Though DOT pushed back on that contention, the broad-based nature of this latest letter's signatories is evidence it's taken hold in a much bigger way a year later.
"It is a broad coalition," says Joe Rajkovacz, head of regulatory affairs for the Western States Trucking Association, party to the initial eight-member coalition's efforts last year as well as the new effort, "and one you don't normally see standing together."
The small coalition's letter from a year ago is detailed here. It was followed later last year by a similar argument from another group, which included the Owner-Operator Independent Drivers Association, among many others.
The latest letter brings in a large variety of state and private industry associations, including the American Trucking Associations, OOIDA, the National Association of Small Trucking Companies and WSTA, among many others. The broad nature of the signatories "should indicate how seriously everyone views this issue," Rajkovacz adds, "and the hope that with new leadership in Washington, legitimate industry concerns will finally be dealt with positively."
Those interested can read the letter in full via this link.
For further reading on the issues involved, utilize the links that follow: