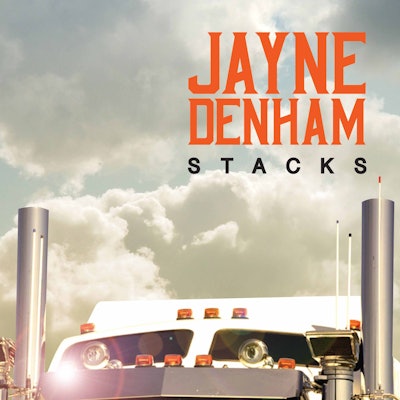 Out this week is the latest trucking track from Australian singer-songwriter Jayne Denham. "Stacks" is rocking country at its best, sure to find a home on U.S. shores. You might view it as Denham's professed plans come to fruition. As she told Overdrive last year around this time, ahead of her debut U.S. shows at the Great American Trucking Show in Dallas, "I definitely want to come back and do my next record [in the U.S.]. Our plan is to release a song and put the wheels in motion … within the next 12 months."
And here we are. "Stacks" was co-written by Jayne, Phil Barton and songwriter Brian White, who also produced.
Denham says the track trades on impressionistic memories from childhood and a long and ongoing fascination with trucking, from which industry she's received a great deal of support in Australia and, increasingly, the United States. "While writing for my next record in Nashville, my producer Brian White and I were brainstorming ideas about trucking songs. He mentioned the title 'Stacks,' which immediately took me back to my childhood. I remember as a kid going to truck races and seeing all those blinged-up rigs screaming around the track," complete with diesel smoke trailing behind the chrome exhaust stacks.
The track, available now via iTunes and most streaming services, was laid down at Jay DeMarcus (Rascal Flatts) studio in Nashville, with Jay playing bass on the EP, slated for release in full in early 2018. The full disc will feature a mix of country rock and more down-tempo numbers.
Attendees of the Great American Trucking Show in Dallas this week, where Denham will release the video for the "Stacks" single, can catch her at the Red Eye Radio booth at 9:30 a.m. Friday and later that night at the "Take a Load Off" afterparty concert at Eddie Deen's, with trucker-songwriter Tony Justice.