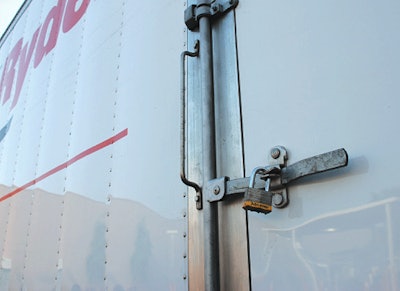 New Jersey State Police last week said it has broken a major cargo theft trafficking ring, recovering more than $1 million worth of merchandise and arresting 11 people involved.
In a news release, the police said they recovered 16 loads of stolen cargo worth more than $1 million. Stolen items included clothing, granite, home goods, landscaping equipment, and food products, according to NJSP.
The five-month investigation began on October 14, 2017 when detectives from the Interstate Theft North Unit began investigating the theft of a tractor-trailer, which contained $104,000 worth of meat, from a trucking lot in South Amboy, New Jersey. Troopers located the abandoned tractor-trailer later that day at the Vince Lombardi Service Area on the New Jersey Turnpike and began following leads, which ultimately uncovered the organized theft ring, according to the statement from the NJSP.
"The suspects operating within this theft ring stole anything they could get their hands on, driving stolen tractor-trailers filled with everything from clothing, granite and food products to predestined facilities where they would store and offload the stolen cargo, eventually selling it both domestically and overseas," said Colonel Patrick Callahan, Acting Superintendent of the New Jersey State Police.