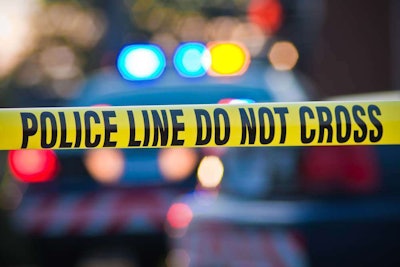 UPDATE: Friday, June 1 – 10:15 a.m. Central: The Colorado Department of Transportation says I-25 Southbound in Denver has reopened, but warns drivers to expect heavy traffic until the backups clear.
I-25 SB: Road open at Exit 205 – University Boulevard (Denver). Police activity clear. Expect short-term heavy traffic while queue clears.

— CDOT (@ColoradoDOT) June 1, 2018
Original story follows:
DPD investigators are with the car where an Uber driver shot and killed a rider. SB I-25 will remain closed at University for several hours according to police. pic.twitter.com/ghnZeWqLcT

— Jayson Luber (@Denver7Traffic) June 1, 2018
Police have shut down I-25 Southbound in Denver at University Boulevard after an overnight incident in which an Uber driver allegedly shot and killed a passenger. It is unclear when the interstate will reopen.
According to a report by ABC 7 in Denver, the shooting occurred shortly before 3 a.m. Friday morning. Police said the driver shot his passenger multiple times following an altercation inside the vehicle, the report adds.
The southbound lanes of I-25 will remain closed while police investigate the shooting. Colorado DOT says traffic is being detoured at the University Boulevard exit using local city streets. Other alternate routes around the closing include I-70/Colorado 470 and I-70/I-225.
I-25 SB: Road closed at Exit 205 – University Boulevard (Denver). UPDATE: Extremely long backups/delays. Alt routes strongly advised. No est. reopen time.

— CDOT (@ColoradoDOT) June 1, 2018