Even the best, most proficient truck driver on the road today needs a little help from time to time, and he can get it from some of today's top technologies.
Garmin's got it going on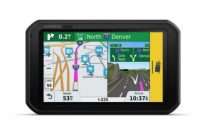 The latest entries in Garmin's growing line of truck-centric navigation devices do more than just refine and improve on earlier models, they actually bring new features and capabilities to make driving easier and safer.
New on the dēzl 780 LMT-S and dēzl Cam 785 LMT-S are bigger and brighter 7-inch screens with powered magnetic mounts; driver assist features including forward collision and lane departure warnings (on dēzl Cam 785 LMT-S only); connectivity with Garmin's eLog ELD; and the ability to connect to Garmin's BC 35 wireless backup camera.
But, those are just the icing on these considerable "cakes".
The dēzl 780 LMT-S and dēzl Cam 785 LMT-S both are loaded with the kind of features professional truckers are coming to depend upon. As living within allowed hours of service becomes more important than ever, the guts of these two devices prove their value.
Rand knows truckers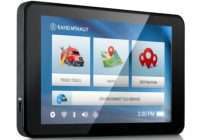 What sets Rand McNally's TND 740 and TND 504 truck-specific navigation devices apart from others on the market are the trucker-specific features that can make your daily drive not just safer, but also more enjoyable and more economical.
The 740 and 540 both deliver weather and traffic information as well as advanced lane guidance. You also get toll costs, information on points of interest (scales, truck stops, restaurants, parking), warnings and the ability to track your fuel purchases. Both make route-planning a snap; you can calculate mileage and profitability between any two destinations.
Both allow you to customize how you use your device. You can change the display brightness, choose the way you want to search, and choose which of the device's tools you want to use.
Lovin' my LG headset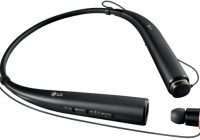 The LG Tone Pro HBS-780 is loaded with the features professional drivers want and need to stay connected while driving, and does so at a price even the most budget-minded driver can live with.
To begin with, the LG HBS-780 is lightweight, draping comfortably around your neck. Its Quad-Layer Speaker Technology delivers superior sound quality and includes hidden magnetic earbuds so you're sure to hear important messages from dispatch or a loved one at home.
In addition, the low-profile Bluetooth (version 4.1) headset has sensitive, dual MEMS microphones to ensure you're properly heard.
Made for Voyager-s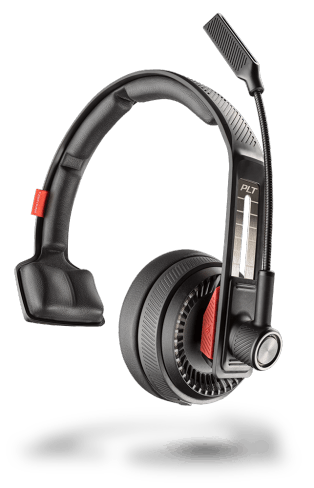 Made for truckers, the Voyager 104 Bluetooth headset from Plantronics is lightweight and comfortable, but durable. It also has a long battery life to help you stay connected.
With a balanced mono, over-the-head design, memory foam padding headband and close-fitting earcups, the Voyager 104 provides all-day comfort. This allows you to put it on and keep it on; that's one less thing to worry about as your drive.
Rugged materials with moisture-resistant coating help make the Voyager 104 up to the rigors of the road.
Its adjustable snake boom mic and noise-canceling technology pick up more voice and less road noise, meaning you can hear and be heard. The on-ear controls are easy to access even while driving.
Candy for your skull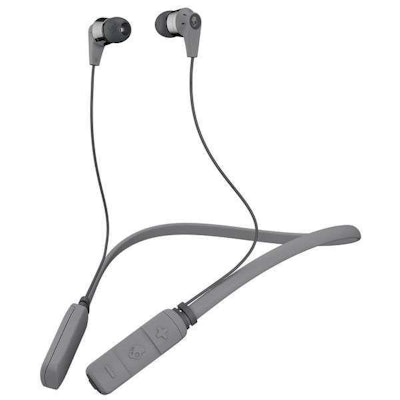 Skullcandy's Ink'd is a lightweight, flexible collar-style Bluetooth headset that provides good quality sound while remaining comfortable to wear. It pairs with a smartphone to make and receive calls, and also delivers music if you wish.
The low-profile Ink'd wireless is comfortable enough to wear all day. Skullcandy's Supreme Sound and a noise-isolating fit allow Ink'd to deliver the clear audio you require.
The flexible collar packs up to one-third its original size for easy storage in a pocket or glove box. An eight-hour rechargeable battery lets you listen longer, and the built-in mic and remote let you take calls and control your music without having to reach for your phone. It also has a 30-foot Bluetooth range.