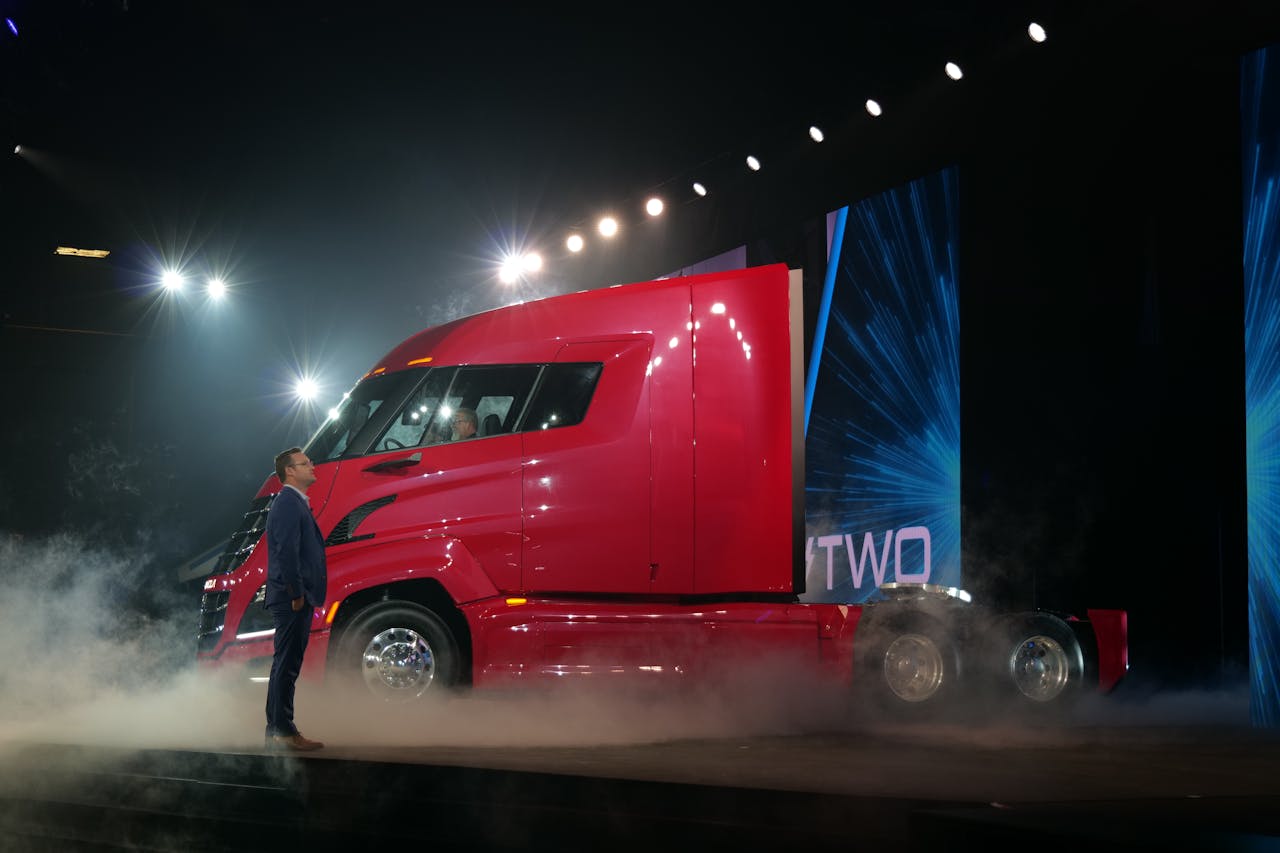 Nikola Motor Company, developer of hydrogen-electric and all-electric Class 8 tractors, unveiled Tuesday night the Nikola Two, an updated version of its Nikola One tractor. The company debuted the Class 8 Two at its Nikola World event in Scottsdale, Arizona, where the company showcased its full suite of products, including the Nikola One and the European Nikola Tre, among other products, such as electrified jet skis and ATVs.
Like its predecessor, for which more than 13,000 orders have been placed since its 2016 unveiling, the Nikola Two will be available with the company's hydrogen-electric drivetrain, which converts hydrogen fuel to electric power. It will also be available in an all-electric, battery-powered model, intended for shorter-haul applications than its hydrogen-electric models.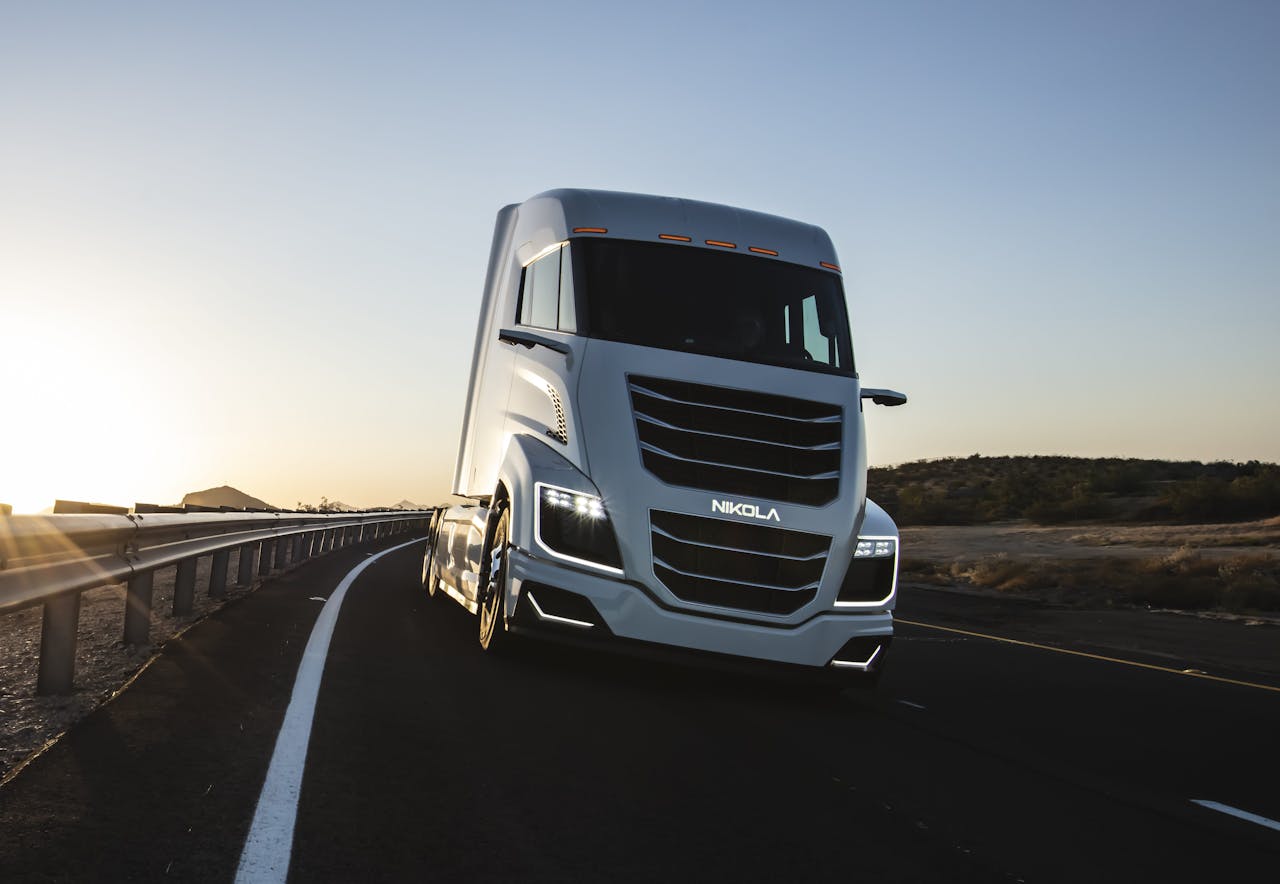 Also like the One, the Nikola Two will feature upwards of 1,000 horsepower and 2,000 lb-ft of torque.
"The powertrain of battery electric and hydrogen electric are no different." said Nikola founder and CEO Trevor Milton. "They're identical. The only difference is how the motors are actually propelled."
Milton says it was important that the company diversify from hydrogen-electric only in order to offer the best possible options to customers in weight sensitive applications. A fuel cell-equipped Nikola Two, Milton says, will weigh around 15,000 to 18,000 pounds, depending on spec, which is comparable to diesel-fired unit.
"Emissions are the enemy," adds Nikola Motor Company President Mark Russell. "It's not about hydrogen or battery."
Milton says he expects 80 percent of tractor orders to be for hydrogen units, and 20 percent for battery. The company, he adds, is on track to meet its 2022 production target of 1,500 trucks, but has mostly stopped taking pre-orders for the trucks with "about 13,000" already on the books.
"We have a backlog that exceeds what we can produce for several years," said Russell says, adding that partner-customers – like Anheuser-Busch – would be the first to get production units.
Anheuser-Busch has ordered for more than 800 Nikola tractors.
Nikola expects to begin deploying units for testing this year. The company is also building out a hydrogen fueling network, with a target of more than 50 stations to be operational by the end of next year. The company intends to ramp up production in 2021 and 2022, predicting to build 500 in 2021 and 1,500 in 2022.
Nikola was among the first companies to champion trucking's transition to electric drivetrains.
The location for this week's Nikola World event was a housewarming of sorts for the company. Arizona Gov. Doug Ducey says Maricopa County, where Nikola expects to create upwards of 2,000 jobs by relocating its headquarters from Salt Lake City and establishing a manufacturing facility, has been the fastest growing county in the U.S. for the past two years.
In addition to debuting the Two and the Tre models, Nikola debuted an autonomous-capable military all-terrain vehicle, the Nikola Reckless.
The company also showcased two zero-emission off-road toys, including the first look at the Nikola Water Adventure Vehicle (WAV) concept personal watercraft and the updated NZT Off-Highway Vehicle.