Spot truckload rates fell last week with reduced load availability and a rise in the number of truckers posting their own availability, said DAT Solutions, which operates the industry's largest network of load boards.
After a relatively steady volume week following the July 4 holiday week, load-posting volume slipped 16% during the week ending July 21, while the number of trucks available rose by 3%. The imbalance has been pushing national average spot rates lower, compared to June averages.
National average spot rates, through July 21
**Van: $1.86/mile, 3 cents lower than the June average
**Reefer: $2.21/mile, 5 cents lower than June
**Flatbed: $2.28/mile, 2 cents lower than June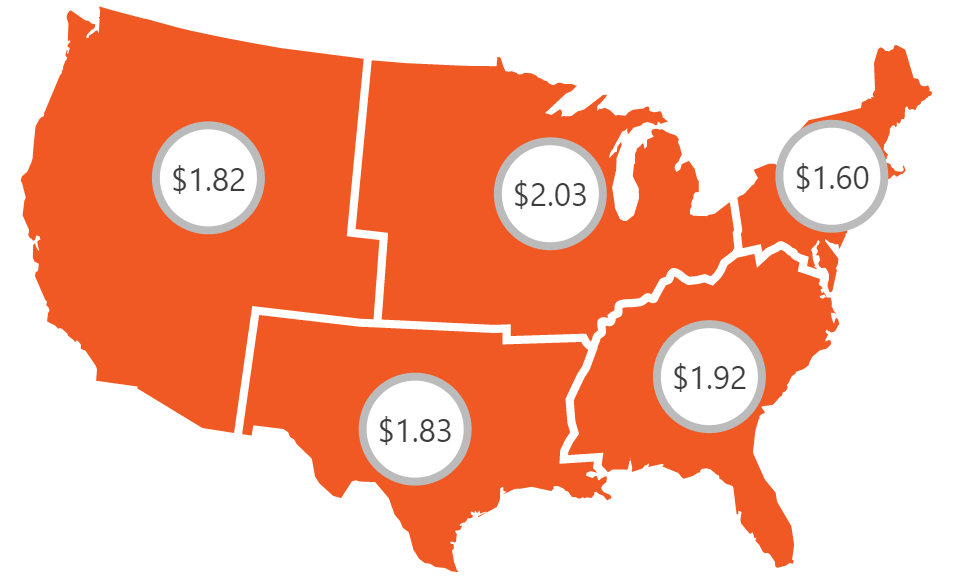 Trend to watch: Slumping van rates
Pricing power slumped in major van markets, including Los Angeles ($2.27/mile, down 4% over the past four weeks) and Atlanta ($2.07/mile, down 5% over four weeks). Pricing was higher on just 20 of the DAT Top 100 van lanes, and some of the stronger gains were on lanes where rates tend to generally be low anyway, including Denver to Stockton, Calif., which gained 11 cents from a very low $1.13/mile to $1.24. Columbus, Ohio, to Atlanta was up a dime to $1.98/mile
Van volumes and rates are sliding in the Southeast. Outbound from Houston averaged $1.77/mile, 3 cents lower than the previous week. With Texas oilfield production down, demand for van freight in outlying markets has slowed.
Market to watch: McAllen reefers
Reefer volumes and rates have fallen the most among the three major segments, with the national average load-to-truck ratio dropping from 3.8 to 3.2 last week. Low volumes and rates are pushing reefer carriers into the spot van market, causing a drag on van rates.
One surprising market has been McAllen, Texas, where there's not a large amount of traffic but the number of loads was up 16% last week. Rates from McAllen held up better compared to most markets, with the average increasing 6 cents to $2.12/mile.