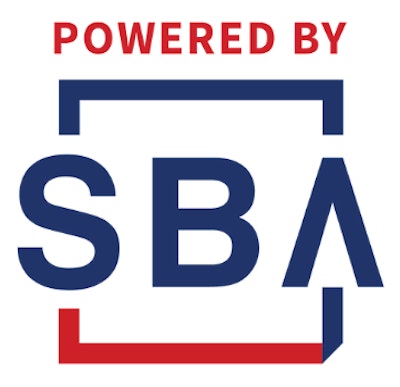 Trucking news & briefs for April 20, 2020
ATBS: Keep working on those Paycheck Protection Program applications
Owner-operator financial services firm ATBS advised owner-operators that, though the Small Business Administration's Paycheck Protection Program forgiveable-loan assistance program remains on hold with appropriated billions accounted for as of late last week, if you have not yet filed PPP loan applications, the deadline to "apply for a PPP loan is still June 30, 2020. … Based on the statements made by numerous government officials, this fund is expected to be replenished soon with an addition $250 billion" or more.
The firm also advised any owner-op who's not yet filed a PPP application "continue to work on your PPP loan application and gather all the documents that your bank will need. … as you wait for PPP funding to be restored by Congress."
Read more about the PPP via ATBS' own Owner-Operators Guide to the CARES Act, and Overdrive's own Gary Buchs' advice on relationship-building for weathering this and future economic storms, or access further support resources via this link.
I-496 EB in Lansing to remain closed through mid-summer, other updates
Having begun April 1 with a total closure of EB I-496 (diverting traffic via I-96 to Lansing Rd.) that will last into mid-summer, reports the Michigan Department of Transportation, the I-496 reconstruction will affect some WB traffic this coming week.
Notably, the WB I-496 ramp to Lansing Rd. will be closed Friday, April 24, at 8 p.m. through Monday, April 27, at 5 a.m. Stay abreast of the latest information on the project via this link, as WB I-496 itself will require closure for at least two nights, too, from Lansing Rd. to Waverly, MDOT reports.
Landstar's standout customers, agents recognized for innovation
Landstar Transportation Logistics Vice President of Safety and Compliance Mike Cobb announced Shape Technologies as the overall winner of its "Mutual Understanding of Safety Together," or MUST, award. Also recognized was Landstar Agent Mike Nelson of Nelson Logistics Management LLC. Nelson maintains an office on-site at Shape's facility in Baxter Springs, Kan., and worked with the customer to update and improve safety at the staging, loading and storage areas located at the there.
"Together, Landstar and Shape Technologies Group worked to transform processes and create an off-site staging area for drivers, as well as dedicated loading, unloading and securement areas at the facility," said Cobb. "The result is an improved process [demonstrating] a safety-first culture."
Two other companies/agents were also recognized in the program as finalists:
JELD-WEN Windows & Doors, Charlotte, N.C.
Agent: Hannah Hurckes of Boss Lady Logistics in Fox Lake, Ill.
Oceaneering International, Inc., Houston
Agent: LaTisha Socia of LTS Agency in Houston