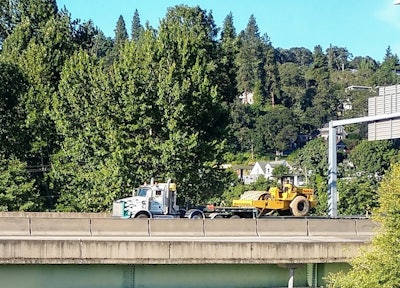 Nearing the end of the first week of the Small Business Administration COVID-19 disaster-assistance loan programs, now available to owner-operators, insight in this Overdrive Radio edition from longtime owner-operator, recently retired, and now trucking-business coach Gary Buchs, including how-to tips on investigating potential resources and applying.
And, as is usual for Buchs, plenty of method, too, as it were. In an uncertain time like this, it's important to keep your head about you, look ahead to the relationships that you need to establish, whether with a health-care provider, a broker or shipper or carrier customer, or indeed, as Buchs notes, a bank … Those relationships you'll need to be able to leverage when times get tough again.
If you don't have those relationships now, there's no time like the present. You may not be able to meet face to face with your banker in the right-here-right-now, but pick up the phone and get things started. Take a listen:
More detail here, too, on both the SBA Paycheck Protection Program and the Economic Disaster Injury loans, forgivable if differing stipulations in each case are met, now standing up and available for application. ATBS' updated guide to the CARES Act says PPP, worth 2.5 times your monthly average payroll (for an independent that's essentially net income, based in part on your tax records), is generally the one that has the most favorable forgiveness terms for owner-operators to conceivably meet, should support be needed.
You can explore ATBS' insights via updates that were available early this week to their Owner-Operators' Guide to the Cares Act ebook at this link, available as a free download.
In the podcast, find perspective, too from several bankers Buchs talked to about these SBA assistance programs — the avenue to the PPP is through a banker set up for SBA lending — as well as one with a community bank in the Southeast I interviewed yesterday evening. Interesting intel from the latter: The bank didn't serve its customers as a conduit to the SBA's low-interest-financing programs until the PPP came along.
Finally getting the program up and running just this past Monday to start receiving applications, as of last night they'd taken in around 16,000 applications from all sorts of small businesses (the banker wasn't aware of any as yet from trucking clients), this in two adjacent communities with roughly an 80,000 cumulative population.
Find direct resource material to learn more about the programs via this link to the SBA.