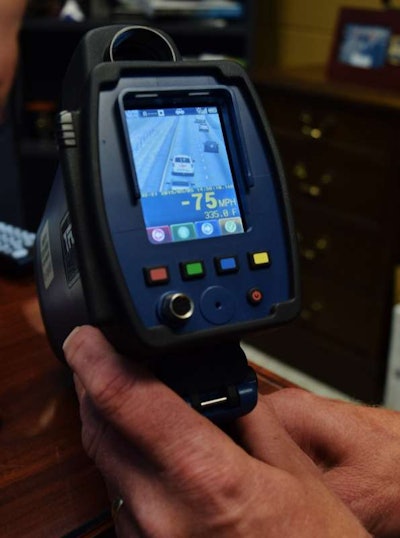 Trucking news and briefs for Wednesday, Sept. 2, 2020:
More than 10,000 citations, warnings issued to truckers during Operation Safe Driver Week
Law enforcement officers issued more than 10,000 citations and warnings to commercial truck drivers for various unsafe driving behaviors during July's Operation Safe Driver Week.
The Commercial Vehicle Safety Alliance says truckers were issued a total of 10,736 warnings and citations for traffic violations during the week-long enforcement spree – 4,659 citations and 6,077 warnings. Officers were also watching for violations for passenger vehicles, which resulted in a total of 32,121 warnings and citations for traffic violations. Traffic violations include speeding, distracted driving, following too closely, failure to wear a seatbelt and more.
For truckers, speeding was the most common traffic violation during Operation Safe Driver Week, which resulted in 2,339 citations and 3,423 warnings. Other common violations were failure to wear a seatbelt, failure to obey a traffic control device, using a hand-held phone/texting, and improper lane change.
According to CVSA's results of the event, passenger vehicle drivers received nearly three times as many warnings and citations as truck drivers. Speed-related offenses were the top traffic enforcement violations for both types of drivers, but passenger vehicle drivers were cited for speeding more than six times as much as truck drivers.
"Although CVSA is a commercial motor vehicle safety organization, it was important that passenger vehicle drivers were also involved in this annual week-long driver safety enforcement initiative," said CVSA President Sgt. John Samis with the Delaware State Police. "When commercial motor vehicles and passenger vehicles collide, no matter who was at fault, the results can be catastrophic, especially for the smaller and lighter passenger vehicle. Preventing crashes from happening requires every driver – commercial and personal – to be aware of how to safely share the road with other types of vehicles."
Major truck stops celebrating truckers throughout September
The three major truck stop chains – Pilot, TA-Petro and Love's – each announced this week they will be recognizing truck drivers throughout September to celebrate National Truck Driver Appreciation Week, which will be held Sept. 13-19.
Each truck stop is offering promotions throughout the month, including giveaways, deals on food and drinks, showers and more.
Drivers who stop at Pilot can use the company's mobile app to redeem promotions for free drinks every day, free showers throughout the month with September Shower Power after one 75-plus-gallon fill, up to four points per gallon when activating Push4Points, and free JPRO diagnostics test at PFJ Truck Care service centers.
Pilot also put together a video to honor truckers, voiced by Americana artist Ray Wylie Hubbard:
TA-Petro is holding a month-long "TA Driver Appreciation" Sweepstakes for all UltraOne members. By making a fuel or truck service purchase, or by swiping their loyalty card at the kiosk, UltraOne members become eligible for a number of prizes, including:
Grand prize of 1,500,000 UltraOne loyalty points (one winner)
Winner's choice of an Indian Scout Bobber motorcycle or a ladies Rolex watch (one winner)
Two airline tickets to anywhere in the continental United States, plus a $500 gift card (one winner)
50,000 UltraOne loyalty points (70 winners)
Then, during NTDAW, TA will offer a Double Points Day on Wednesday, Sept. 16; half-priced showers from Sept. 14-18; and other specials in the TruckSmart app.
Finally, Love's Travel Stops is offering deals on food, snacks and drinks to My Love Rewards members, and from Sept. 14-18, drivers can get up to 5,000 My Love Rewards points ($50 value) with the purchase of certain products.
Also, for the first time, Love's is celebrating with a 4-million-point giveaway. Each week, a different driver will win one million My Love Rewards points ($10,000 value). Drivers enter the weekly giveaway each time they swipe their My Love Rewards card for fuel, truck care or in-store purchases at Love's and Speedco locations. Drivers can also visit any Love's location with a touch screen and follow the steps on the 4 Million My Love Rewards points giveaway section to enter. All card swipes and touchscreen entries from the week will count as individual entries to win 1 million My Love Rewards points. Winners will be announced every Friday throughout the month.
Love's also put together a video to thank drivers for their hard work:
Trucking company owner charged for allegedly falsifying driver logs
Damir Sisic, the owner of Sisic Transportation Service (STS) based in Woonsocket, Rhode Island, has been charged with conspiracy to falsify records.
According to the Department of Transportation Office of Inspector General, Sisic allegedly conspired to falsify STS drivers' hours of service electronic logs. OIG says Sisic concealed that STS drivers were routinely exceeding the maximum number of driving and on-duty hours without the required off-duty hours.
Moving company owner sentenced in fraud scheme
Rami Zubidat, the owner of several New Jersey-based moving companies, was sentenced in August to 33 months in prison, three years of supervised release and a $100 special assessment after pleading guilty to conspiracy to commit wire fraud.
According to the DOT Office of Inspector General, Zubidat and his co-conspirators controlled several moving companies that, although being established as separate legal entities, shared bank accounts, post office boxes, employees and an office space.
OIG says customers were quoted "low ball" price estimates for moving household goods, then when the goods were loaded onto trucks, the prices were raised. Between 2013 and 2015, the companies handled hundreds of moves, increasing their final prices above the amount allowed by federal regulations, OIG adds.