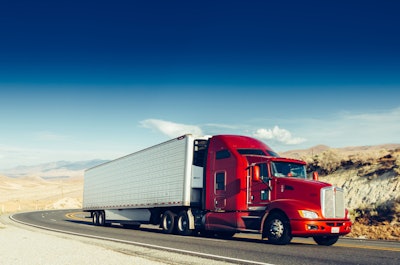 California's A.B. 5 law, enacted Jan. 1, 2020, and largely interpreted as essentially outlawing traditional leasing arrangements between fleets and owner-operators based in the state, had a small victory in court recently. While trucking has been operating under an exemption from the rule pending further litigation challenging it, a California state-level appellate court bucked a federal court ruling and said that A.B. 5 does apply to motor carrier employers.
That decision, however, is of little import, at least at present, says Bob Roginson, a partner at the law firm Ogletree, Deakins, Nash, Smoak & Stewart and one of the attorneys overseeing the California Trucking Associations' lawsuit against A.B. 5's enforcement in trucking. While CTA's suit plays out, as previously noted, a U.S. District Court based in Los Angeles this year ruled that A.B. 5 can't be enforced upon motor carriers until CTA's litigation is resolved. That injunction on enforcement "remains in place until it is no longer in place," said Roginson, "regardless of what the state court says."
The federal 9th Circuit Court of Appeals heard a challenge earlier this year by the state of California and the Teamsters against that injunction. The 9th Circuit's decision could be issued any day on whether to uphold the injunction or remove the injunction until CTA's litigation is heard in full. In the meantime, carriers and owner-operators can continue to operate without A.B. 5's limitations.
Roginson and CTA in their case argue that the Federal Aviation Administration Authorization Act of 1994 stipulates that laws like A.B. 5 can't be enforced upon motor carriers, as they're pre-empted by federal regulations. As reported a year ago, Roginson's prepared to take that argument all the way to the U.S. Supreme Court.
The case involving Cal Cartage, a drayage carrier that was sued by the state in 2018 over alleged misclassification claims, likely could make its way to the California Supreme Court, said Roginson. Though California's Supreme Court "may weigh in," he said, "that's not going to be the final determining word" on whether A.B. 5 is pre-empted by federal law as it relates to trucking operations and, thus, whether carriers have to comply with A.B. 5's statutes.
For full background on CTA's case, see the story below about where the lawsuit stands: