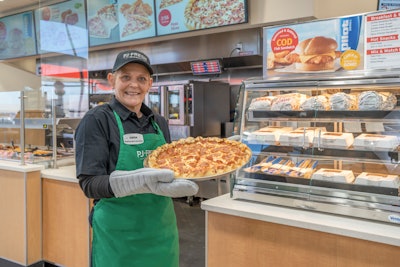 The Pilot Company (Pilot Flying J) on Wednesday announced a $1 billion initiative dubbed "New Horizons" which aims to overhaul the "store experience" for guests, workers, and the communities where the brand's 400 travel centers live. The move will see new and expanded food options, more self-service kiosks for drivers, remodeled and expanded bathrooms and showers, and 34 additional locations to provide "thousands" of new truck parking spots.
But, Pilot's announcement came at a time of historic fuel price volatility and inflation. Shameek Konar, on a call announcing the New Horizons initiative, admitted that the recent and wild swings in crude oil prices "makes for a tough living."
"Diesel prices went up yesterday over 50 cents, but today they went down 48 cents," said Konar. "There's always going to be volatility in the market. Petroleum markets are global markets, and they're always impacted by global macro situations, it's the business we're in."
Konar did stress, however, that Pilot had made investments in its fuel sourcing infrastructure and would do everything in its power to keep prices down as he makes a "bet on our team to continue to provide reliable supply."
Asked by Overdrive about a Pilot station in Columbus, Ohio running out of diesel fuel in November of last year, Konar warned that shortages may still occur, but said the company has the resources to combat any supply disruptions.
The November shortage was "a result of a refinery situation and a pipeline situation," said Konar. "It was resolved, but doesn't mean it can't happen again. We've got a 1,500-truck fleet, so when things like that happen we move trucks to where there are shortages. We had drivers driving 400 or 500 miles to bring fuel to short markets. Right now, it looks OK, but I'm sure shortages will pop up in different parts of the country, and we'll continue moving our assets and people around" to remedy any such situations in the future.
Alongside the diesel issue and $1 billion in spending to revamp the brand's stores, Konar said the company would soon begin fundraising for humanitarian aide in Ukraine, and that it would be matching funds donated.
On the food front, Pilot Vice President Allison Cornish said the company was "by far most excited about the expansion of food," which she said would increase in variety and include "more Pilot signature fresh deli items, pizza, homestyle meals, grab and go items" that span breakfast, lunch, dinner, and snacks.
Fresh cut fruit bowls with clementines, pineapples, blueberries, grapes, and in the summer things like watermelon will feature among the new food options. Cornish also hyped up new honey maple chicken waffles, a "Bigger Better Burger," a chicken pesto pizza to launch around spring, more soups, and a made-to-order concept offering regionally diverse ethnic cuisines.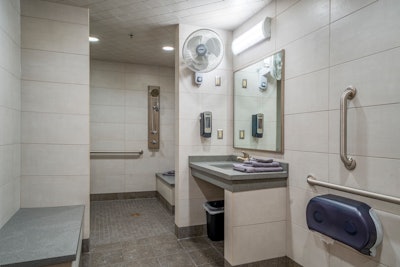 As far as truck parking goes, Konar said the brand's 34 new locations will shoot for about 70 truck parking spots each, and that the brand intends to streamline the entire backlot experience with better layouts.
Konar told Overdrive that while Pilot ponied up the $1 billion to revamp its stores by itself, it would work with the Biden Administration in an effort to secure grant funds for projects like hydrogen fueling stations in California.