The town of Signal Hill, California, surrounded by Long Beach, is home to just 11,500 people according to the U.S. Census Bureau. But a look at the Federal Motor Carrier Safety Administration's registration system for carriers and brokers reveals the town also houses the principal address for more than 1,200 motor carriers and brokers, and more than 600 of those seem to be mocking the very agency meant to police them.
Freight broker Direct Expedite LLC President and CEO Dale Prax noticed these details and posted them on LinkedIn on April 19, strongly implying that this was a hive of fake carriers engaged in double brokering.
Prax has since deleted the fiery LinkedIn post, after he found some factual errors related to the number of carriers and how many were active or not, but he stands behind the post's central thrust: Something is not right here.
An Overdrive review of some the data found did find more than 900 entities (not all active) listed a Signal Hill address, 3377 California Avenue, as their principal place of business. "A single, 2,000-square-foot building in the town is home to an astonishing" number of carriers, Prax wrote in that since-deleted LinkedIn post, with hundreds of these companies sharing the same phone number and "the cheeky email 'WTFFMCSA@aol.com' registered with the FMCSA."
"If they each own a truck, where are they going to park it?" Prax said.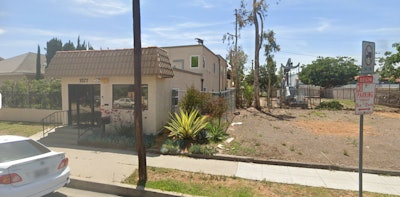 A fleet that lists its physical address with the FMCSA at 3377 California Avenue told Overdrive that it is the office of a registered agent, or a company that handles business set-up with the state, authority filings and/or other administrative duties. A registered agent's address may house thousands of businesses, but may or may not store the physical documents for the business, as is required of trucking fleets' principal place of business, among other guidance most recently published in this 2009 Federal Register notice.
The notice states that "a motor carrier may designate as its principal place of business only locations that contain offices of the motor carrier's senior-most management executives, management officials or employees responsible for the administration, management and oversight of safety operations and compliance" with safety and hazmat regulations, where applicable.
"In the event a carrier does not designate a qualifying location as its principal place of business," the notice continues, "FMCSA may initiate appropriate enforcement action or take action regarding the carrier's USDOT registration."
Some of the carriers listed at the Signal Hill address do show recent-history inspections associated with their authority, evidence of actual trucking taking place. Carriers set up solely to double-broker loads would have no inspections at all. Plenty other carriers might not have inspections for other reasons. Overdrive spoke to a "container drayage" carrier registered at that address that listed seven drivers, six power units, and no inspections with the FMCSA. The carrier noted they were simply a small operation, running mostly locally, and hadn't crossed enough scales to show any inspections.
That carrier said it had simply made a mistake in using the registered agent's address as their own principal address, and that they'd rectify it soon. With the Port of Long Beach nearby and California's AB 5 law resulting in many formerly leased owners being forced to covert to their own authority in recent years, it's possible many of the carriers registered at the address fit a similar profile.
Overdrive attempted to contact the agent several times, and got no response.
[Related: California Trucking Association again seeks injunction to block AB 5]
Another agent's office far from the Southern California ports in Sheridan, Wyoming, 30 N. Gould Street, similarly houses dozens of carriers as well as brokers with active authority in FMCSA's system.
Registered Agents Inc. operates the 30 N. Gould Street location. A representative of the company who answered the main company phone number there said, simply, "they are fraudulent" when asked about carriers registered there. "They're not supposed to be using the registered agent as the physical address."
The Gould Street address in Sheridan has a local reputation for businesses using the address to run scams.
The Registered Agents, Inc., rep went on to say that the responsibility for policing such businesses would fall on the state or federal enforcement bodies, and given that their address is well-known, often carriers put it on their authority application without even really being a client of the business.
Dale Prax noted one carrier registered with the Wyoming Secretary of State at that Sheridan address, UT-Service Inc., shows 17 drivers, six power units, and one vehicle and three driver inspections in the federal system, though they're registered with the FMCSA at an office building suite in Ohio.
UTS' website advertised loads as being insured up to 1 million UAH, the Ukrainian currency, an archived version of the site shows. Since Overdrive contacted the carrier about these details, the site updated to list the figure as $1 million USD, perhaps a transposition error from the very similar Ukrainian version of the website.
A broker at the Gould Street address, VAB Logistics, has a similar website, and features reviews that appear alongside stock images of models. VAB and UTS did not respond to requests for comment from Overdrive.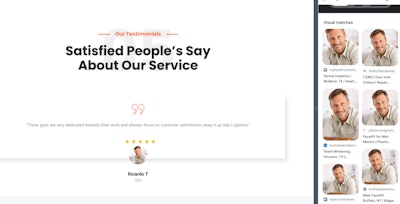 The FMCSA does review mailing addresses for accuracy, and it is aware "that some companies are able to make changes, either at initial registration or later, and enter an address which may not be representative of the operator's actual physical business location."
The agency pointed to its "New Entrant" program, wherein it contacts carriers using the information provided on their applications. If the carrier can't be contacted for a safety audit, the carrier's registration is revoked.
As was reiterated at a recent FMCSA listening session at the Mid America Trucking Show in March, no such program exists for New Entrant brokers, though there are plenty of brokers registered at both the Signal Hill, California, and Sheridan, Wyoming, addresses.
As far as that WTFFMCSA email address goes, the FMCSA indicated that "there is no requirement that a company has a unique e-mail address distinct from other potentially related carriers," and that "often carriers filter all FMCSA communications through a third party, which may use a single email address."
But the agency also indicated it "is in the process of building a new registration system to better identify instances where carriers may be using a representative or consultant to avoid identification of a carrier's operation." Maybe that kind of cheek won't stand in the future.
Prax spent 20 years in the Marines and Marine Corps Reserves, reaching the rank of Chief Warrant Officer-3 and assigned as the Senior Administrative Officer on one of the Corps' Inspections and Compliance teams. His father has been an owner-operator for decades, and after Prax's time with Uncle Sam, he went into the trucking business only to find himself getting scammed by double brokers.
Since the initial post, he's launched a platform called Freight Validate, which he hopes will become another way to gut check carriers and brokers that seem shady. Prax's Freight Validate is a free service that carriers can use to check MC Numbers for things like commonly occurring addresses and other suspicious activity.
[Related: More ways to vet brokers to combat fraud, double brokering]
Despite his own experience with double brokers and his suspicions about the locations mentioned above, Prax empathized with the job the FMCSA has ahead of it, saying it has only around 1,100 employees tasked with overseeing millions of trucks, carriers, brokers and etc. He believed that verifying addresses are real, physical locations should be within their power.
Some in trucking have suggested FMCSA take the New Entrant model for conducting early audits and apply it before a carrier and/or broker is granted authority to operate in interstate commerce -- as it sometimes takes place as much as two years after the authority's granted. And, as previously noted, never for brokers.
Prax proposed another idea.
"If the government was really, really strong on this, then when you're a driver and you want to take one pallet of hockey pucks to the airport, you have to have a Transportation Worker Identification Credential card," he said. "Why don't we require everyone that owns a trucking company have a TWIC card? That way you'd have to be in the U.S. and you'd have to personally get fingerprinted. Then if it takes five months to get a carrier authority, then that's just how long it takes."
For now, it seems the only people more angry about double brokers than Prax are owner-operators themselves.
"That's who I'm after to protect, the drivers," said Prax. "They're the ones getting worst hurt. They are the ones who run this country."
[Related: Hey brokers, Holland Logistics is in fact an authorized trucking company]