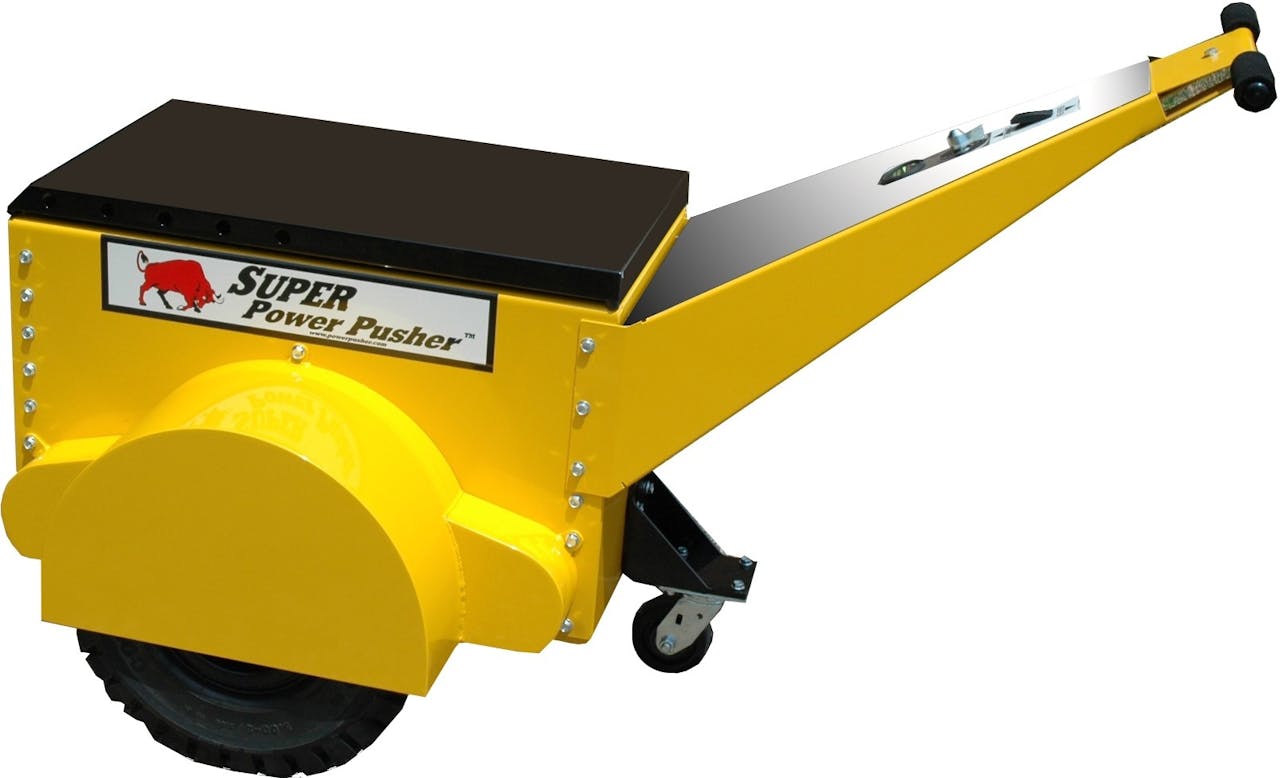 A new competitor in the freight market is emerging. We've written about them from time to time, of course, from all the attention the railroads are getting on Capitol Hill and on the airwaves to those nifty cargo bikes eating into local delivery drivers' payloads.
Enter the pedestrian. The Super Power Pusher (pictured), say makers NuStar, Inc., "has the muscle to roll loads up to 150,000 lbs. If it rolls….we can move it." The battery-powered pusher, all jokes aside. is a significantly more powerful version of the standard Power Pusher, which was invented in the 1960s for pushing immobilized vehicles. I imagine it might move a truckload at a snail's pace, so it's probably not a great alternative to the diesel engine as yet, but could be an effective, though slow, way to get a broken-down rig to the next exit if limping isn't an option.
Read more about the Super Power Pusher.