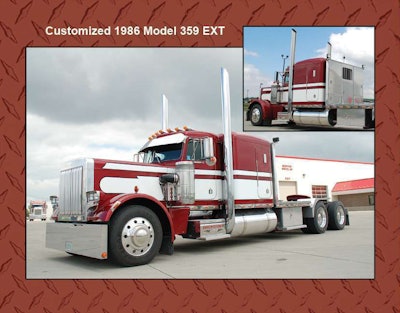 A Network of four Peterbilt dealers in the Midwest — Sioux Falls, S.D.; Council Bluffs and Des Moines, Iowa; and Norfolk, Neb. — is distributing a custom 2011 calendar called "Working Trucks of the Midwest." Customers may obtain the free 2011 calendar at any of the group's stores, while supplies last.
But the photos are available online, too, in full at the Sioux City Truck Sales Inc. main website, pbtruck.com, with full-color photos of customers' trucks, from among others the custom 1986 Pete 359 EXT at top here to the 337 and 340 service trucks below and a sweet cherry-red Diamond dump.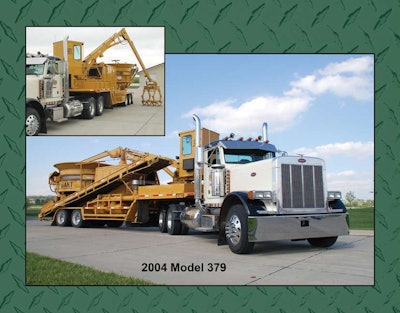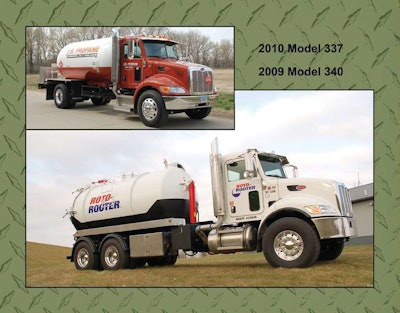 "Many of the photos were taken on the job or in scenic settings," said Tom Schoening, Peterbilt Marketing/ Communications Manager, who served as the calendar photographer and designer. "We tried to snap photos of a good mix of Petes, both highway tractors with trailers and vocational straight trucks."
And all the trucks included are still on the road, a testament in many cases to durability and longevity as well as the care of the owners, always wonderful to see.