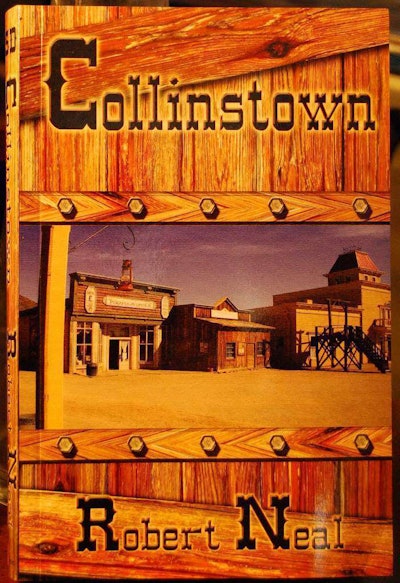 Greatwide-leased owner-operator Bob Grantham, based in San Antonio, Texas, calls the evocative writing in his literary Western Collinstown an "unintended consequence of being a truck driver." At least in part, anyway.
Out now from Treble Heart Books, the novel follows the intertwining lives of a current and former Texas Ranger just at the outbreak of the Civil War. Bob Cory, the elder former Ranger, is on his way back to Texas to restart his life serenely after a violent past, where he has a chance encounter with an old friend and colleague in current Ranger Tom Daniels, a man on the verge of divided loyalty to state and country.
It's a captivating read, with literary debts owed to Larry McMurtry (Lonesome Dove) and Cormac McCarthy (All the Pretty Horses, No Country for Old Men) and historical nods given to the work of Texas historian T.R. Fehrenbach. Grantham himself traces the book's roots straight back the pages of Truckers News. Working as a company driver for J.B. Hunt in the early 1990s (he first became an owner-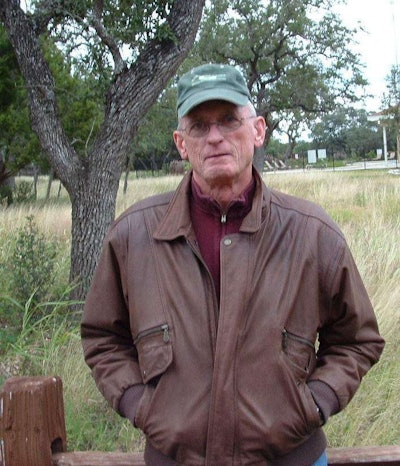 operator, leasing to Clarksville Refrigerated Lines out of Dallas, in 2002), Grantham (pictured) placed as honorable mention in the magazine's Mark Twain writing contest, his story being published alongside the winners.
He'd had prior experience writing and publishing a monthly magazine in the army as an analyst for the Army intelligence unit of which he was part for eight and a half years. He took creative writing in college afterward, and "had an article published in that time," he says, later writing extensive technical reports for Fisher-Webb Oil through the late 1980s, before he began trucking.
But "after Truckers News published that article, I really got fired up about writing and I've been at it ever since," he says.
Trucking has facilitated his output. "I was never one of those people who was in love with trucking," he says. "I did it [and do it] for the money." After working in the Texas oil fields before prospects in the business went dim in the 1980s, Grantham "looked for a job for two years" before taking to the highway. But the deeper he got into the long-haul life, he was able to put time on the road alone to fair use, making it "time to work on my book," he adds. "You're out here and you're just drifting, and you have a lot of free time to go over and over things in your mind. And it really helps that you have that time alone. You can't write a book with people standing over your shoulder. It's almost impossible to do, if you're at home. Trucking has been a great way to really get that time alone."
What's next for the owner-operator/author? He's got two other literary novels in the can and one is being edited for publication at present. "Anytime I have free time, I'm on my laptop working on it," he says. "I love it, it's a great time. It's really something to see something you've totally created come into print."
Collinstown, written under the pen name Robert Neal (Neal is Grantham's middle name), can be purchased via the publisher or via Amazon in both print ($13.50) and Kindle ($7) editions. Find links to Amazon product pages via robertneal.info. It's also available in general eBook format on Smashwords.
As for the two books he's working on, Grantham sent along these brief descriptions:
Working title: "A Killing in Navarro County" | Late 1880s. The story of U.S. Marshal Fred McNeal who discovers that his estranged son, Jesse, is the leader of a gang of bank robbers. Jesse lives in Corsicana, Texas, and secretly goes into Missouri and Kansas to commit his crimes. Asa Forbes, a Dallas police sergeant and old friend of McNeal's, learns about Jesse through an investigation into a killing in Dallas perpetrated by Henry Craft, one of Jesse's cohorts, but he can't bring himself to tell his old friend the truth about his son.
Craft has gone on the run into Oklahoma Territory to escape the law and McNeal and Forbes must go and bring him back. They track Henry Craft down and it is through Craft that McNeal finds out what his son has been involved in. On his return to Corsicana, McNeal discovers that Jesse is guilty of more than robbery. He is a cold killer and responsible for a murder that devastates McNeal and threatens to destroy his life.
Working title: "Howl with the Wolves" | Texas in 1840. Young Tom Daniels' parents are murdered in a raid on their camp where they are rounding up wild horses on the Mustang Plains in deep south Texas [an event referenced throughout the chronicle of Daniels as a grown man in Collinstown]. Tom, with the help of a vaquero, Manuel Valadez, hunts down the raiders and gets the horses back. Left an orphan, Tom is adopted by a ranching family, the Fitzhughs. Tom is eventually recruited into the Texas Rangers. The Republic is in a constant state of war with Mexico, the Apache and the Comanche and the Rangers are the only fighting force to stand against the onslaught. Tom Daniels becomes embroiled in all her battles with the Mexicans from Salado Creek to the Mexican War and with the Comanche raiders from the Rio Bravo to the Red River.