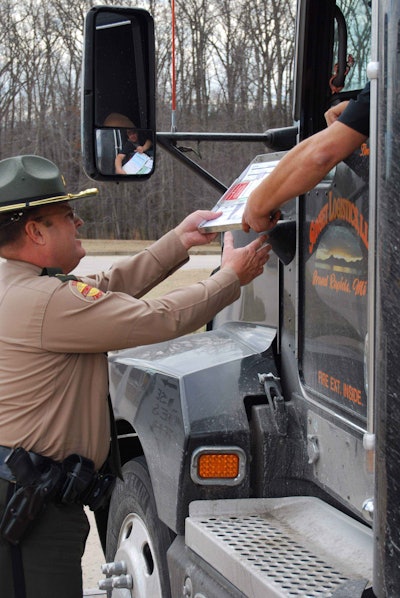 Tonight, a major with the Colorado State Patrol I've spoken with on a couple different occasions about his work implementing the CSA Behavioral Analysis and Safety Improvement Categories at the roadside inspector level will be delivering an hour-long presentation as part of Overdrive/Truckers News webinar series. It's called "CSA: What it means to you," and features Major Mark Savage at 8 p.m. Central time tonight. Tune in free of charge via your internet connection. For a little background on on Major Savage's work with CSA, read the Truckers News report on the cover this month.
And I'm not sure what Savage may have to say about it, but if you missed the Government Accountability Office's February report to Congress on FMCSA's implementation of CSA, give a quick gander to this paragraph, starting at the bottom of page 3 of the report's pdf, part of GAO's description of the agency's intentions for the future of the program:
FMCSA is seeking to gain new authority to regulate drivers through the next surface transportation reauthorization bill; if it gains this authority, the agency plans to make driver safety data public as well.
From the first big information push the agency made about CSA implementation toward the end of 2009, public driver ranking seemed to be in the cards. Though after the outcry from haulers around the nation, the agency quickly began insisting that the Driver Safety Measurement System (DSMS) would remain an internal tool. But the paragraph above tells a different story, of course. Emperor has no clothes sort of thing? Sounds to me like confirmation of what many suspected from the get-go, that ultimately individual drivers' inspection histories would be put out for the entire U.S. public to view.
Read the full GAO report here, or in a text version.