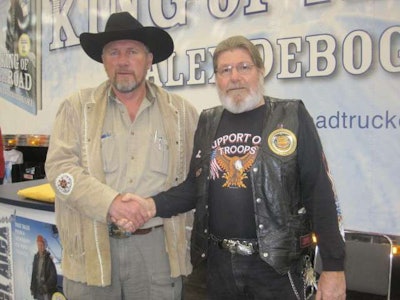 It's been a long time since I was introduced to driver Joe Martin (pictured, with Ice "Road Trucker" Alex Debogorski), creator of the Truckercise DVD. My colleague at Truckers News Carolyn Magner wrote about Martin in 2008 as part of a series of health profiles that year. Martin produced the DVD based on exercises he'd been doing in the cab "for 22 years," he says today, "and it works." Then as now, the exercise regime detailed on the DVD "turns the seat and steering wheel into your very own fitness center," he says, and he's still out to convert drivers to among the fitness faithful.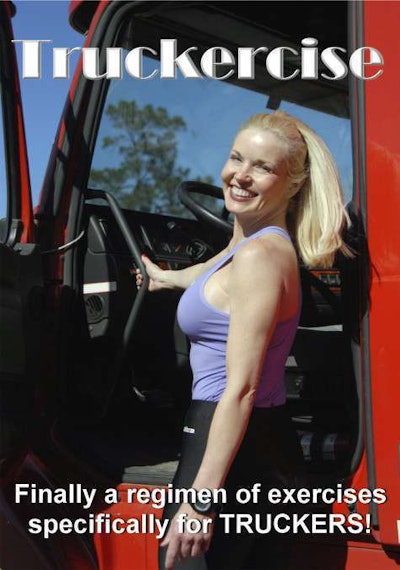 To that end, he says, since we last checked in with him he's become a "corporate member of Women in Trucking and a sponsor of Convoy for a Cure USA, going into the 3rd year." The convoy this year is scheduled, he notes, to take place at the Texas Motor Speedway Oct. 22.
You can pick up the Truckercise DVD there or at the Great American Trucking Show in Dallas in August, where he's "had a booth for the last three years. We'll be back again in Dallas this year." Can't wait that long? Visit Truckercise.net to order a copy today.