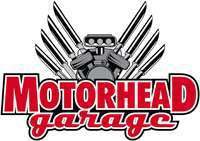 Hosts Sam Memmolo and Dave Bowman, formerly of such television shows as Two Guys Garage, Shade Tree Mechanic, and Crank and Chrome, have launched a series of "Big Rig Editions" of Motorhead Garage, Sundays at 11:30 a.m. on the Fox Sports Network, taking do-it-yourself maintenance and truck/trailer know-how from the shop to the small screen. This Sunday's show will feature Randy Pruitt, president of Detroit Radiator, giving Dave Bowman "the low-down on their advanced technology with radiators," producers note on the Motorhead Garage Facebook page. "This episode also gives an in-depth step-by-step installation of the latest in Detroit radiators."
Hendrickson Trailer Suspension Systems, too, recently announced that its TireMaax Pro automatic trailer-tire inflation system, released last year, will be featured the following Sunday, July 31. Check local listings for times and availability. Fox Sports Network will also run a repeat airing of the episode Monday, August 1 at 4:30 p.m. EST in most areas.
TireMaax PRO is the first automatic tire inflation system in the trailer industry that is capable of actively inflating or deflating the tires to a preset pressure level, Hendrickson says, helping achieve maximum tread life in any tire configuration. With strong components and no electronics, transducers or pressure switches, TireMaax is versatile and easy to install and maintain, the company says. It can be combined with an array of Hendrickson-approved wheel-end configurations on any Intraax primary suspension system, Vantraax slider suspension system or TRLaxle trailer axle.
The episode will also be available on www.motorheadgaragetv.com. Two rig-focused episodes are available now there, including a tour through Fitzgerald Glider Kits' work outfitted new-truck bodies with pre-2007-emissions engines (air date: July 3) as well as a how-to guide to cutting fuel consumption and boosting power with BullyDog's Heavy Duty GT tuner and a demonstration of removing a sleeper from a long-haul tractor to make a daycab (air date: July 10).