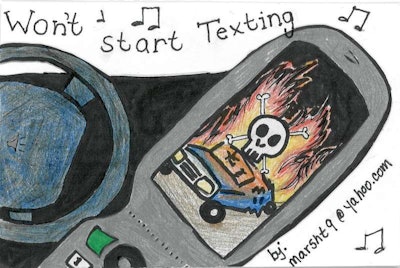 A little good humor today — with a safety message to boot.
Admit it: We've all been tempted when it comes to texting while driving, right? What will it hurt to answer the spouse's question with a quick "N-O" or, yes, the opposite?
Next time that thought fires in your head, Winnipeg, Manitoba-based high school science teacher and viral-video maven Marsh Carroll, along with the folks at ZoomSafer, are hoping you'll hum a little ditty Carroll put together instead.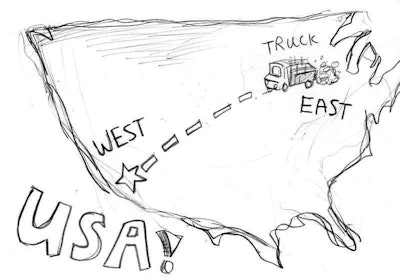 ZoomSafer, makers of a fleet application to prevent texting behind the wheel, commissioned Carroll to put together the song and vid below after, Carroll says, getting wind of what he did for OSHA's HazCom workplace safety program. Written about in USA Today, the OSHA vid quickly went viral. "It's at almost 10,000 hits now," says Carroll, also a stand-up comedian in his spare time.
For ZoomSafer, he went to the brain trust of his science students, who put together a series of drawings (pictured, in part) that told a pictorial story of a truck driver's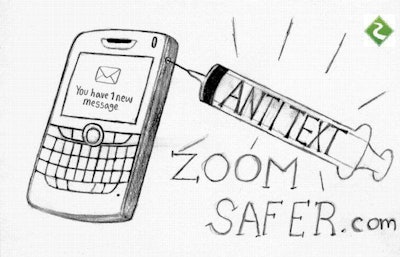 journey through the temptation of texting, all the way across the United States.
Carroll wrote and sang the song, with his son Gil on guitar. "I've gotten lots of compliments from people about the sketches," he says. "Not as many compliments about the singing voice."
It's well up over 5,000 hits as of last weekend, Carroll adds, and "I've gotten messages that people are using it in driving instruction," he says.
So, without further ado…
[youtube XBVb49svhpo nolink]
What do you think? (Yeah, I've got it stuck in my head too.)