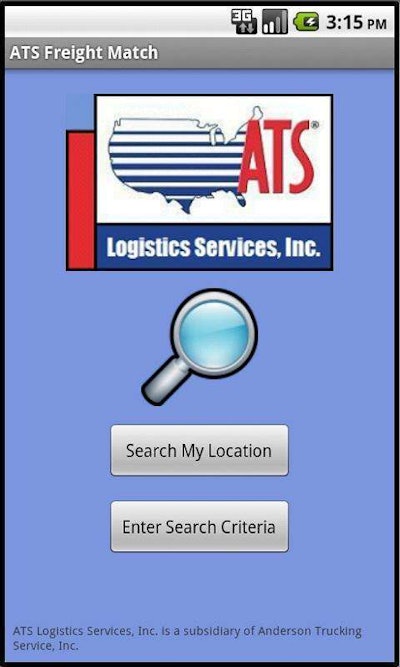 A new freight matching app for owner-operators and other carriers comes by way of Anderson Trucking Service's brokerage wing, ATS Logistics. It didn't arrive in time for my cover story in the November edition of Truckers News, a survey of on-highway apps making life easier for drivers on the road today, so I'm sharing here.
Similar to many of the other freight-finding apps detailed in the online supplement to the cover story, available here — from broker TQL's Freight Finder to Transcore's My DAT Truck Stop — ATS Freight Match connects owner-operators with Android phones to the company's pool of brokered freight. The free app allows carriers to search ATS Logistics loads based on their current location, desired search radius and load type, then simply contact the company to book the load.
Said company VP of Safety and Risk Management Scott Anderson, "We provide all types of brokered loads, including van, flatbed, specialized and heavy haul and reefer."
Scan the QR code below with your Android phone to download the app (or search in the Android market), and for more information, visit https://www.drive4ats.com/.