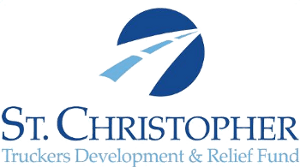 Back pain gotten out of control?
Dr. Richard Kaul of New Jersey Spine and Rehabilitation has teamed up with the St. Christopher Truckers Development and Relief Fund to provide no-cost consultations and MRI reviews for truck drivers whose pain problems have gotten out of hand. Dr. Kaul has seen many truck drivers who've suffered from spinal conditions or chronic pain conditions. Kaul, a certified spine specialist with a dual specialty in interventional pain management and minimally invasive spine surgeries, says the folks at NJSR know that time is an essential factor in any trucker's profession, too. In many instances, those with chronic pain decline surgical treatment due to the long rehabilitation time that is common with spine procedures. Many do not have the luxury of taking several months off from driving.

Kaul has devised several techniques that he says can eliminate the need for a long recovery and therapy period off the road. He performs spine procedures on an outpatient basis, meaning you'll leave the company facility the same day as any procedure so that you may return to normal function much more quickly than with traditional spine procedures.
Any driver experiencing acute injuries, chronic back pain or who has been in an accident can inquire about a free consultation via Daniel Goldberg at NJSR: dgoldberg@njsrlaserspine.com or 973.248.8818 ext 204.