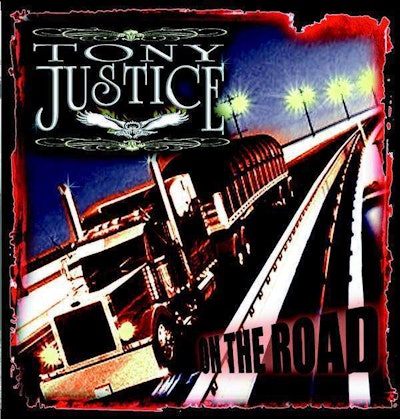 "It's about truckin' time," says Tony Justice, East Tennessee-based B&B Transport driver and the songwriter behind the upcoming "On the Road" album (I wrote about it last month here). It's due out in all Pilot Flying J stores Dec. 6. It's a trucking album by a trucker and for truckers, Justice notes, and stay tuned on a feature in the January edition of Truckers News I've penned about the accomplishment (it's a rockin'-country record you're sure to enjoy).
And for the time being tune into the Dispatch Me Home Radio Network via http://dispatchmehomeradio.com for a show with host Big Al Weekley streaming there over this holiday weekend and featuring an interview with Justice.
A bonus if you've as yet missed it: the vid below I shot with him last winter doing an in-cab acoustic version of a tune from the record, "Who Needs Heaven." Enjoy.
[kaltura-widget wid="x8qmavoxeo" width="400″ height="365″ addpermission="" editpermission="" /]