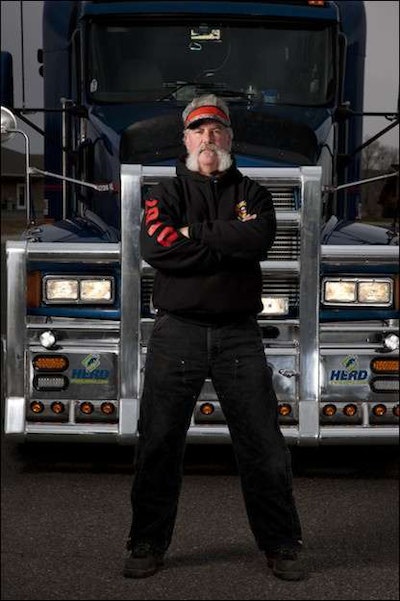 There's a new reality-TV series coming January 10, with back-to-back episodes at 9 and 9:30 p.m., EST and PST, to the A&E network. You may have heard a little about it already here in Overdrive. The trailer vid for the Shipping Wars show is embedded below, and I thought I'd take a moment to introduce the hotshot haulers (and one Class 8 driver) involved.
The show springs from producers' involvement with the folks behind the uShip.com online freight marketplace, which if you're not familiar with it allows for owner-operators to bid on freight in real time via an eBay-like system. It's an appropriately competitive arena, given the earnings-contest nature of the show, following on other A&E programs about various businesses, from Parking Wars (about Philadelphia tow-truck operators) to Storage Wars (about the storage auction business).
Among the operators competing for the most earnings on the show is Class 8 hauler Marc Springer (pictured), in business for just under a year. The remainder: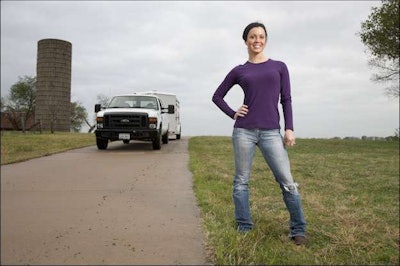 **Jennifer Brennan (also pictured), a rookie hauler who began hauling livestock and has expanded into more exotic hauls, such as a water buffalo and a million-dollar Ferrari.
**Jarrett Joyce, in business for several months.
**Roy Garber, a two-year owner-operator and one of the top earners among the contestants going into the competition.
**Veteran husband-wife team Scott and Suzanne Bawcom of Dream Time Transportation. Scott is a former bomb squad specialist in Iraq turned trucker, with Suzanne working the back office and occasionally jumping in a second truck in the business.
Keep an eye out for the Jan. 10 premiere. And for now, here's that trailer.
[youtube yV6CTqduv-I nolink]