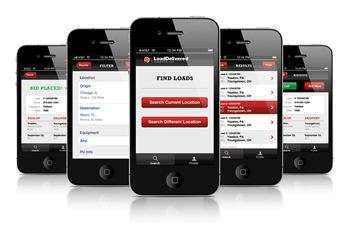 Carriers utilizing the Load Delivered Logistics provider for loads now have access to the company's freight pool via an iPhone and iPad app that the company says provides not only the ability to view and bid on available freight but includes robust filtering tools. Carriers can search for shipments by using a variety of criteria, including current location, desired location, radius, date and equipment type. Additionally, Load Finder users can create a favorite list to make searching for repeat lanes convenient, and bid directly from a smartphone device via email or by placing a call.
It's available now for free download via iTunes' App Store or via https://www.capstonelogistics.com/freight-management-technology/#loaddelivered. Scan the QR with your iPhone to go there direct if you're reading this on a laptop.
Find more about Load Delivered here.
For more freight-search apps:
Want a first look at TruckersEdge's new mobile site?
New freight-finding Android app from ATS
Others featured in Overdrive and Truckers News