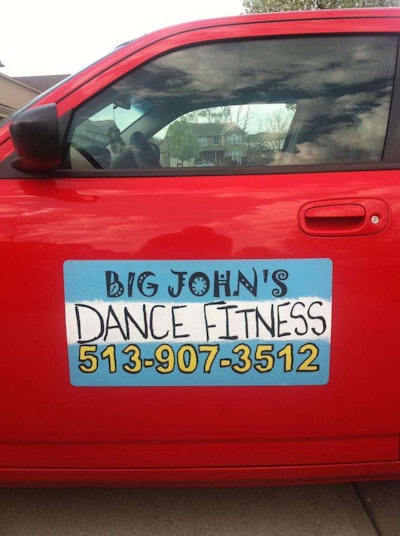 Need proof "small steps can lead to big results" in attempts to lose weight? Look no farther than "Big John" Drury, who at his heaviest weighed 400 pounds, reported Local 12 News in Cincinnati, Ohio. A resident of nearby Hamilton, the 6'7″ tall former highway hauler lost nearly 100 pounds combining portion control and calorie counting with a particular kind of fitness: dancing.
His success ended up being enjoyable to such an extent that, today, he's gotten out from behind the big truck's steering wheel and runs the Big John's Dance Fitness Hour classes at the Webby Dance Studio and HTS Fitness in Fairfield, Ohio. Catch video of him in action on Local 12's website via this link.
And you can congratulate him on his loss, as it were, via the dance hour's Facebook page here.
Any other fitness dancers out there?