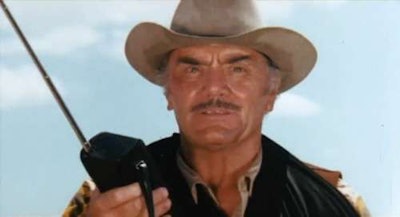 Many remember Ernest Borgnine, who passed away over the weekend, for his prominent roles in Marty (winning an Oscar) and in a comic turn in the TV show McHale's Navy, but I suspect many of you may best remember him for the role pictured here.
Borgnine starred as Sheriff Lyle "Cottonmouth" Wallace in Sam Peckinpah's classic 1970s Convoy flick, about a fictional cross-country outlaw protest roll and after the C.W. McCall tune of the same name.
If you're not familiar with it, the original trailer, below, gets its essence fairly well, including the song. Enjoy.
[youtube T5RI30RJIPk nolink]