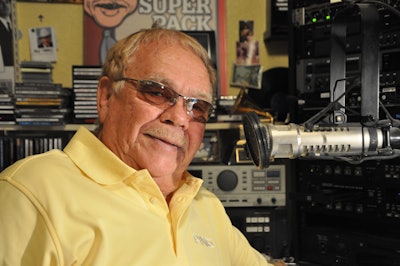 Since I posted on the Overdrive Extra blog this morning updating last week's piece announcing Bill Mack's reported return to SiriusXM in an overnight slot on the Willie's Roadhouse Channel, I managed to get in touch with the radio legend for a brief conversation. "They'd approached me and we talked and," utlimately, he said, it's just "not a set deal yet."
The "friendly negotiations" over the particulars of any potential contract continue, he says. As he evaluates other projects — a documentary and some other things he's been involved in this past year off the air — he's keeping in his mind the reason he wants to return.
When I mentioned how many drivers had expressed interest in knowing when he would be back, Mack said, "That is really the reason I want to return." All the same, he wants to be able to do it right, back in the midnight-3 a.m. Eastern slot he had for 30 years, he says. "As soon as something is reached" finally, he said, "Overdrive will know."
Stay tuned.