After I wrote about the Owner-Operator Independent Drivers Association's suit over the DataQs process yesterday, news is out today via OverdriveOnline.com of a second lawsuit filed, this one coming from an alliance of carriers, brokers and associated groups alleging that the Federal Motor Carrier Safety Administration goes too far in guidance that in effect encourages shippers and brokers to use the Compliance, Safety, Accountability program's Safety Measurement System results to make business decisions about carriers.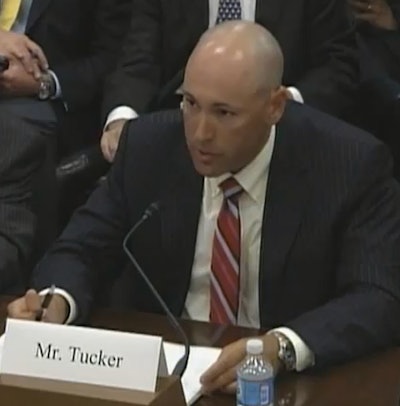 This bit of "encouragement," published May 16 to FMCSA's website along with concurrent meetings with broker and shipper groups like the Transportation Intermediaries Association, has in effect brought the message that the agency believes brokers and shippers should be utilizing SMS results in carrier selection. Yet, as noted Jeff Tucker (pictured) of brokerage Tucker Company Worldwide before the House Small Business Committee hearing on CSA last week, "you need only look to FMCSA's own disclaimer language on their website to plainly see that the SMS and its predecessor system were designed specifically and exclusively for law enforcement purposes and not intended for use by non-law enforcement personnel."
Here's the disclaimer language he's referring to:
The SMS results displayed on the SMS website are not intended to imply any federal safety rating of the carrier pursuant to 49 USC 31144. Readers should not draw conclusions about a carrier's overall safety condition simply based on the data displayed in this system. Unless a motor carrier in the SMS has received an UNSATISFACTORY safety rating pursuant to 49 CFR Part 385, or has otherwise been ordered to discontinue operations by the FMCSA, it is authorized to operate on the nation's roadways.
And then the final line in the report the suit questions:
The agency encourages the use of its publicly available information [including SAFER and its L&I system in addition to CSA] where and when that information can aid in making sound business decisions.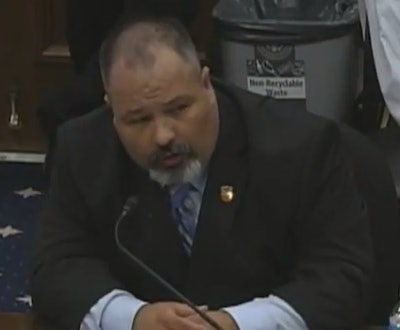 Such encouragement, the new suit alleges, is out of bounds given the lack of data in the Safety Measurement System on so many single-truck and otherwise small carriers in the system. Both Tucker, in his testimony, and California-based Hit Em Hard Transportation owner-operator Daniel Miranda (pictured) in his presented the distinct disadvantage such lack of data puts small carriers in — if indeed shippers and brokers are taking FMCSA's "encouragement" to heart and primarily using carriers registering a good numerical ranking in the CSA categories.
"FMCSA urges shippers and brokers to use carriers who have been inspected versus those who have not been inspected," Miranda testified. "Moreover, brokers and shippers feel as if they will be liable if they do not use carriers with positive CSA rankings, something only achievable if a carrier undergoes lots of clean inspections. As a small carrier, I am less likely to be inspected as often as a carrier who has hundreds, if not thousands, of trucks, so it is difficult for me to show a score, much less the positive scores demanded by shippers and brokers. Once a small carrier gets into the system, the only way they stay relevant is by receiving only 100-percent clean inspections, but this is not a real-world scenario. Roadside inspections … are highly subjective, and law enforcement, as I know full well, can be overzealous at times. As a small carrier, and I have seen this first-hand, just a few minor violations can send a score skyrocketing, putting the carrier nearly out of business as it becomes evident no one no one will employ your services because the system shows you are a risk, even though you operate safely. As a small carrier, I do not have the resources to fight citations and violations in court continuously, and if I should, overturned adjudications are irrelevant to the CSA system anyway, as citations are reflected as safety violations in the system even when they are overturned in court."
Which of course brings us back to the suit OOIDA brought over DataQs and the general lack of due process relative to the information backing up the entire program.
If you missed news of the body blow to CSA I wrote about yesterday, find it here. And if you've had problems with shippers due to lack of a CSA score, tell us your story in the comments here.