On National Public Radio's All Things Considered program, a segment from listener Bryan Johnson bemoaned (with a touch of ambivalence, given the economic opportunity that comes with) the parade of big trucks streaming constantly through his town — Watford City in North Dakota, part of the oil and gas boom ongoing in certain areas in the state's borders.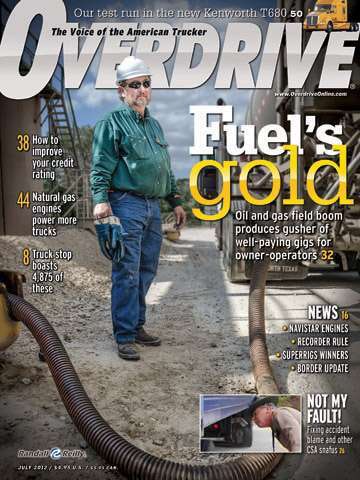 A salesman of fire-retardant work wear, Johnson, formerly of Los Angeles, has in past "counted 10,000 vehicles in 12 hours" traversing the intersection near his place of business in town, he told NPR, a traffic dynamic North Dakota Trucking Association's Tom Balzer described to me as the biggest challenge for the industry and residents in boom areas there during my reporting of this month's cover story on opportunities in oil and gas services-related hauling.
With much of the growth coming just in the last two years, Balzer noted "on average 60 new trucking companies a month" of varying sizes, mostly small, cropping up in the state to serve the oil and gas industries. That of course brings infrastructure stress. "Not just roads, truck stops, and places to stay," said Balzer. "The amount of pressure that's being put on the area is something we couldn't have expected…. The amount of growth up there, no matter how well anybody could have planned, has been greater than anybody had ever thought. One of the interesting stats is that eight years ago they refinished a particular road [in one of the booming areas]. They planned for 20 years of use for the volume of traffic. In eight years, they've exhausted the 20 years' worth of use, and the majority of that is in the last three years."
All the same, the opportunities in trucking in oil and gas services there are many, if you can effectively deal with these problems. By all accounts, many owner-operators are. If you missed our cover story this month detailing opportunities there and around the nation in oil and gas, click through the cover image above for the digital magazine version. Follow this link for the html text version.