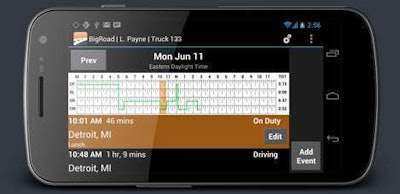 This summer, the folks at trucking software developer BigRoad in Waterloo, Ont., were the receipients of a Canadian government loan of $375,000, part of a $5.3 million pool administered through FedDev Ontario's "Investing in Business Innovation" program.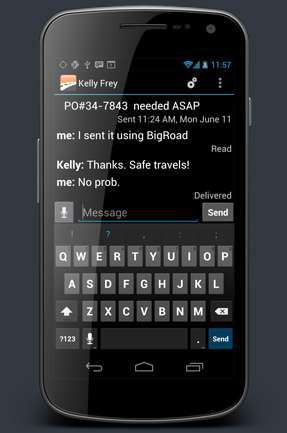 Part of what got them the grant was their development of the new BigRoad driver/owner-operator smartphone app, a free program available in the Android market for compatible devices that can do Canadian and U.S. logging and offers offers messaging, navigation/maps and other functionality like the ability to send and receive documents from within the app.
With all the money coming the company's way, expect continued additions to functionality with its smartphone-centric fleet management module, as well as in the free app, and more. Stay tuned for their latest via the BigRoad site and on their Facebook page.