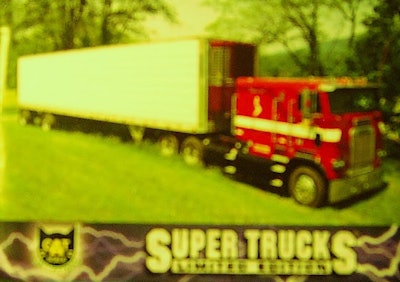 Who out there has had their truck featured on one of these?
You have to love CAT Scale's Super Trucks collector cards. I got a look at my second former source owner-operator's card at the Great American Trucking Show two weeks back and thought you'd appreciate it. Steve
Bixler, a member of Truckers News'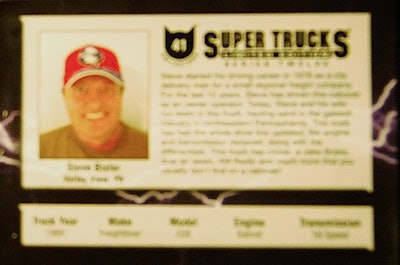 Great American Trucking Family last year and an operator today with Reed Trucking hauling sand to the gas wells in his native Pennsylvania, passed me his, featuring the beautiful 1989 Freightliner cabover (with Detroit power) he's driven for upward of 12 years now. This isn't the best reproduction you could ask for, so here's an excerpt from the text on the card:
Steve started his driving career in 1978 as a city driver for a regional freight company… This truck has had its whole drive line updated, the engine and transmission replaced, along with the differentials. This truck has cruise, a Jake Brake, dual air seats, XM Radio and much more that you usually don't find on a cabover!…
Congrats, Steve!
Here's a better photo of the truck: