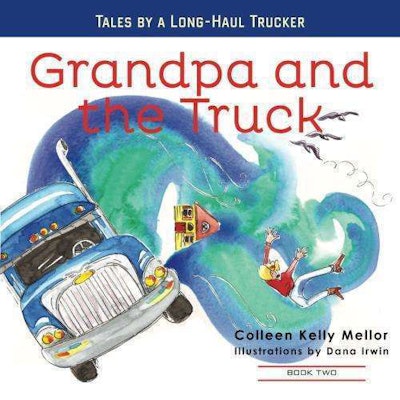 A short few months since I wrote about book 1, Colleen Kelly Mellor's "Grandpa and the Truck" series of children's books has reached its second installment with book 2 in the series (pictured, click through the image to order via Mellor's site). And not only that — accolades continue to pile up for the tales, lesson-focused and drawing on Mellor's former household goods owner-operator husband's many tales from the road. The Orlando, Fla.-based USA CDL Driving School recently named the series as its 18 Wheels and a Dozen Roses Award winner for shedding a positive light on the trucking life.
Book 2 has two primary stories — "Girl Truckers" and "Grandpa Meets the Hurricane."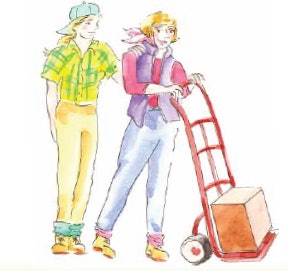 The former:
Twin daughters of veteran trucker "Leatherneck" O'Day turn the trucker world on its ear as they show the boys that "Girls can be truckers … really good ones at that." Mollie and Millie became two of the industry's top cross-country carriers, proving that people should never choose careers based on whether they're boys or girls.
The latter:
Grandpa (as a young man) faces the fury of Hurricane Camille in Biloxi, Mississippi, in August of 1969. This one rattled the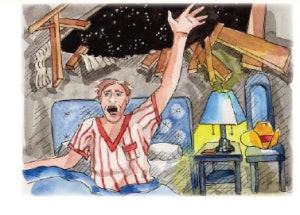 town so much that it blew houses off their foundations and rooftops clear out to sea (no surprise, since the winds clocked in at a sustained 190 mph).
The stories "are a perfect teaching vehicle for little ones to learn about our great land," Mellor writes, "its regional differences and its wonderfully diverse people. Grandpa saw it all as a long-haul trucker traveling every state (except one) over his 30 years. And when we get through, those little ones will know exactly what state he never made it to … for obvious reasons."
You can pick up the new book in paperback here. Book 1, meanwhile, is available here. And stay tuned. Mellor reports two more installments are in the works at present, and will be available in the new year.