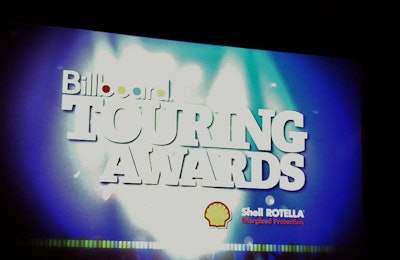 I had the opportunity this week to meet Trent Hemphill, president of the Hemphill Brothers coach company, a 90-bus outfit whose clients have included anyone from Stevie Wonder to various pop and country singers — and politicians. "When Arnold Schwarzeneggar came to us when he was running," Hemphill told me and a group of journalists at the Billboard Touring Awards and Conference Nov. 7 in NYC, "he wanted an electric bus." One of Hemphill's current clients, Kenny Chesney, was named the Shell Rotella Road Warrior at the show this year. More about the award, recognizing longtime on-highway work ethic in the music touring industry, here.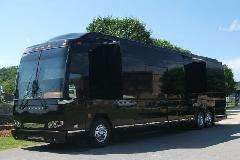 As evidenced by the Schwarzeneggar request mentioned above, touring acts leasing Hemphill's custom-built tour buses — each piloted by one among the company's roster of professional drivers — often come to him with very particular requests for the build. Hemphill Brothers does most of the conversions itself. While most new coaches today are Prevost shells with Volvo engines, the options for the interior are virtually infinite.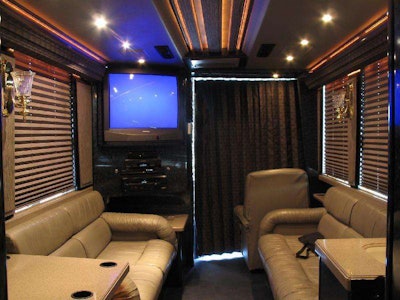 Sunday night at 9 p.m. Eastern on the Travel Channel catch a splash fall episode of Extreme RVs — it's scheduled to feature Hemphill's build for The Band Perry, which included a rolling in-bus studio. It ought to be an interesting one.
Other projects featured: Jay Leno's Big Dog Garage foreman, Bernard Juchli, and his 18-year restoration of a 1961 Flxible bus, and the crew at Timeless Travel Trailers, known for restoring vintage Airstream models.
And as for the Terminator: "We found him one," Hemphill says of Schwarzeneggar's request, but the electric coach would have come with a price tag of around $3 million. Ultimately, the guv changed his mind.