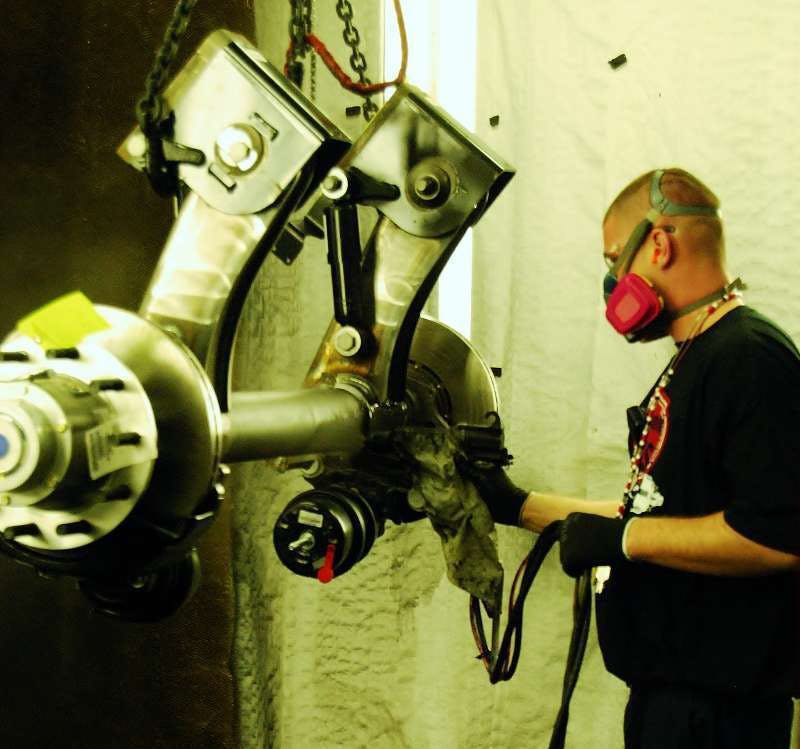 You probably saw the news last week — Meritor hit a big milestone with its 10 millionth trailer axle, produced at the Frankfort manufacturing facility dedicated to trailer axles and suspensions in Kentucky bourbon country. After the main event — a fairly simply but meaningful affair attended by customers, suppliers and, most importantly, the 180 or so facility employees, those who produce the components that come out of the plant at an ever-increasing clip — I got the opportunity to tour the facility and capture a few photographic windows into axle production (see the gallery below).
Site manager Brett Fisher notes the plant opened in 1994 and starting building trailer products in 2001. "Every trailer product Meritor makes" for the North American market "is manufactured here," he says. "In October, we passed another benchmark of three years without a lost-time incident."
The company has invested $2.2 million in plant upgrades in just the last few years, Fisher adds, "including a new paint line and some robotic welding investments."
Catch some of those new investments in action in the photo gallery below, window into the inner workings of the plant and some of the people who keep it moving.