After all the reporting myself and others have done on the Ride for the Constitution event the past couple weeks — and following organizer Zeeda Andrews' statement on Fox News that put a clear light on the ad hoc, improvised nature of the trucking issues that are officially part of the Ride effort in her mind (she said, more or less, that the main goal of the event was simply to "remove Obama from office") — I came across another event going on out on the West Coast put on by the California Trucking Association's San Bernardino-Riverside unit.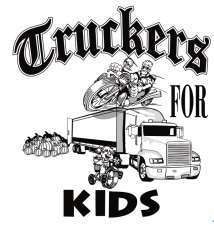 The Truckers for Kids Poker Run gets started Saturday at Los Angeles Freightliner, 13750 Valley Blvd. in Fontana, ending at the Foundation for Kids, 2970 Myers in Riverside.
"Truckers, riders and drivers take to the highways to support kids," ran this item at the Press-Enterprise news site.
The Foundation for Kids philanthropic organization supports "children's homes and agencies" that support abused or otherwise at-risk children throughout that region.
"The men and women who drive on our roads and highways every day also live in our communities and want to do their part to serve," CTA San Bernardino-Riverside Unit chairwoman Lynette Brown, of Pomona-based KKW Trucking, told the Press-Enterprise. "This ride is a fun event to bring our community together in support of the Foundation for Kids and the great work that this organization does."
Drivers and others interested in participating can find more information at the main event site on the CTA's page, or download this flyer for more information.
Stay safe out there through the weekend. One I know who will is the hauler from Price Trucking who sent the picture below in of this 2000 flattop KW through our Reader Rigs gallery with this note: "Home for the weekend, where it's peaceful. Stay safe, drivers."