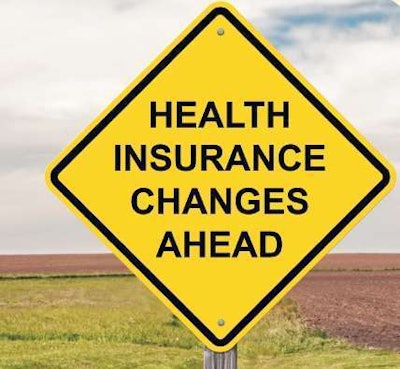 I came across an interesting story in the Atlantic online a week or two back that shows an advantage for single people under Obamacare that, at least in the example offered by the writer, is encouraging divorce solely for the purpose of saving on health-insurance premiums. Unintended effects, surely, but with the way the system works, for a married couple right on the bubble of 400 percent of the poverty level, $62,040, for their combined annual income, being single may net each individual a better insurance rate under the system.
I'm not going to go and encourage you to get a divorce to save on health insurance or anything, but it certainly points to curious irregularities in the subsidy system. Together, the couple discussed would essentially not qualify for any premium reduction — not married, however, at least one of the pair could stand to save nearly $4K on premiums annually. Take a look at their case here. The two aren't truckers by any stretch, but they are freelancers who operate on a project-to-project basis or as independent contractors, much as owner-operators do, without access to employer-provided insurance — in essence they're going to have to purchase on the exchanges or choose to pay the penalties.
Thursday, the insurance reps from the Healthy Trucking Association of America I interviewed for this special-feature podcast several weeks ago will be live on the Truth About Trucking online radio show. You can tune in via this link at 6 p.m. Central Thursday, Aug. 21, where you'll also find more information about this edition of the show — call in with any questions about your situation. HTAA has been hard at work over the year putting together driver-specific resources toward working your way through the health insurance maze, which I've also reported on. They're good resources particularly for questions about how your situation will apply under the Affordable Care Act.
And a couple questions: With state exchanges and the federal exchanges getting somewhat better day-by-day in terms of their usability, has anyone actually succeeding in enrolling in new coverage via those avenues? Anybody's current insurer dropped them? Drop us a comment….
Listen to our podcast interview with HTAA reps on Obamacare via this link.
Honoring a mentor
Missouri-based owner-operator Steven Abell, whom I last wrote about in this story in part about the attractiveness of the rates in his heavy-haul operation, sent along a note over the weekend about the owner-operator who "gave me my break some 31 years ago," as Abell put it. Longtime "farmer and owner-operator," Leland "Bud" Doscher, from Lewistown, Mo., had been "retired for a few years from trucking because of health issues," Abell said, and passed away Friday, Nov. 15, in his home.
"I highly respected him as a man, a Christian, and a valued friend," Abell added. "I'm sure there are many many people out there that would remember him."
Our condolences to the family and close friends.
Memorial funeral services will be held this coming Saturday, Nov. 23, at 10 a.m. at Mt. Olive Baptist Church in LaBelle, Mo. A visitation is set for Tuesday night, Nov. 19, at Arnold's Funeral Home in Lewistown. More information about services here.