Think again. With Pride & Polish action heating up tomorrow in Wisconsin, here's a heads-up on a couple regional events occurring over the next several weeks:
This weekend, notes reader, part organizer of this one and Regal Service Corp. driver Scott Carlson, the Class 8 on the Lake Show gets under way at Indian Creek Campground in Geneva on the Lake, Ohio. The event, held by Truckers Helping Hands, includes a truck beauty competition with modest registration fees, a Saturday parade of lights and a strong emphasis on outreach to children. Proceeds benefit the Ashtabula County Special Olympics.
Visit the event website for full details.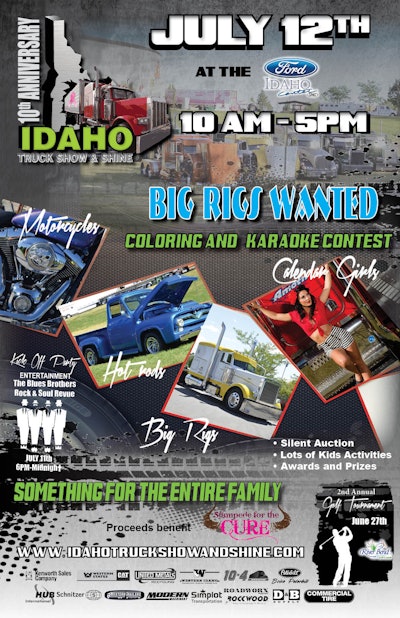 And over in Idaho, a show I first wrote about around this time last year is on again in the Idaho Truck Show and Shine, running July 11-12 (with the second day being the primary show day) in Nampa, Idaho.
For a little background on the event, follow this link to my coverage from last year.
Otherwise, visit the show website for full event details.
In the gallery below, you'll find a few shots of rigs from the 2012 event.
What shows are you headed to this year? If we haven't listed them as yet in our Events calendar, drop a comment below or get in touch withe me directly to add them. We've got all the big national events, but a lot of the regional shows I like so much I know we're missing. Let us know!