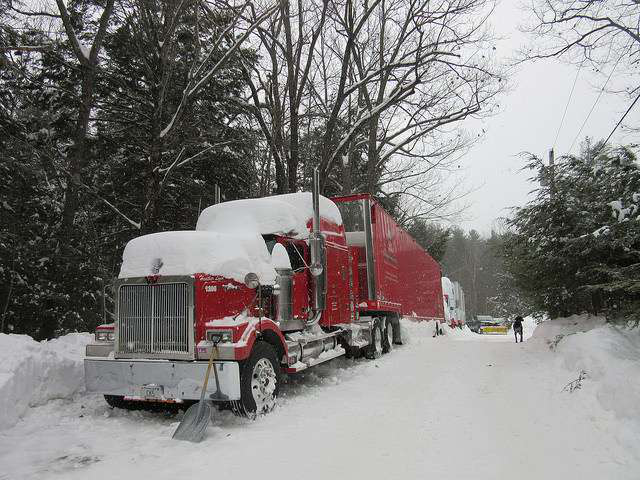 Heck of a lead shot for a post about an event getting under way tomorrow in Florida, eh? This was Chris Harkins' Western Star mid-digout "from her long winter sleep to get ready to head to Florida for Bikeweek!" he noted when he uploaded the picture to the Reader Rigs gallery a few weeks back.
Anybody else out there for the festivities in any capacity?
Brief word to the wise: As the thousands of motorcyclsts converge on the Daytona Beach/Ormond Beach area March 6-15, the folks at the Love's in Ormond Beach off I-95 at exit 273 have noted the stop will be fuel-and-go-only again this year through the 15th. Daytona Harley Davidson (DHD) is located next door to the location in Ormond Beach. Given they're a "major participant of the annual motorcycle event and rally, DHD's involvement causes unusually high-traffic volume in and around the area."
In past years, Love's reps note, the increased traffic volumes for truckers waiting to fuel, combined with the significant influx of cars, trucks and motorcycles, has caused severe traffic jams, forcing state police to the stop's exit.  "Love's wants to provide the necessary fueling for professional drivers," reps note, "and in order to ensure that is still available, drivers will need to continue moving in and out at that exit."
For more information, catch an FAQ available via this link to Loves.com.