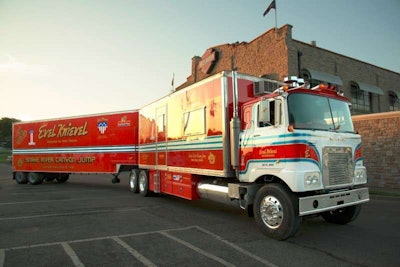 It's official: The restored Evel Knievel Mack will be on display at Great American Trucking Show Aug. 27-29 at the Dallas convention center, say Mack representatives, the latest news for the rig since I wrote about the Mack partnership with Historic Harley-Davidson in Topeka, Kan., and Mack's involvement in hauling the immaculately restored tractor and trailer.
Says Mack's John Walsh on the partnership: "Evel Knievel was bold and determined. We share some of the same fundamental values – hard work, reliability, accountability and courage. At Mack, we are proud of our 115 years in the U.S.A., and to once again be the truck delivering the Evel Knievel experience across the country."
Looking forward to seeing it there? I know I am.
If you're new to the blog or haven't caught much of this rig's saga, run back through it all in the post at this link. And catch photos of the restored unit again in the gallery at bottom. (Attendees can pre-register for GATS at this link.)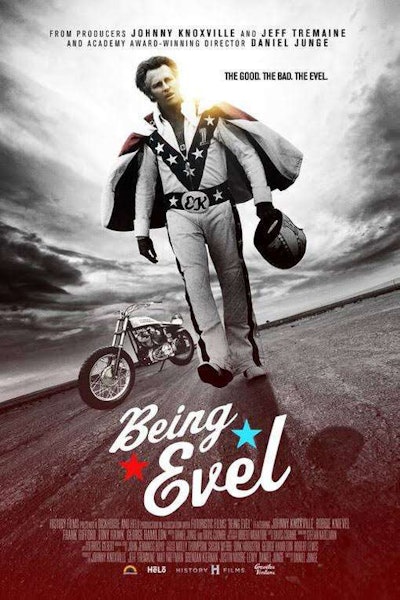 The Mack's appearance at the Great American Trucking Show will come directly on the heels of the Aug. 21 release date of the "Being Evel" feature documentary about the daredevil's life, directed by Daniel Junge and featuring among its producers Johnny Knoxville.
Read more about the film at this link, and you can take a look at the trailer here:
[youtube R92EDpRTEPo nolink]