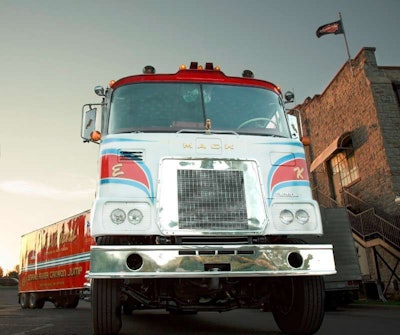 A little more about how this…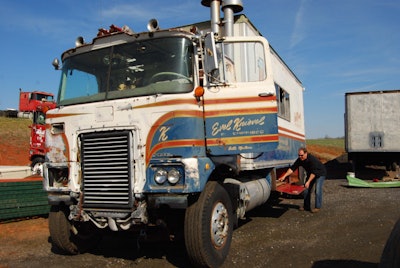 …over the course of three and more years became this: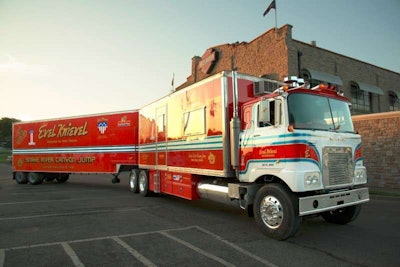 Mack Trucks is on board for the transport of the Evel Knievel traveling exhibit, the company reported at a press conference late last week. The finished Mack haul rig I've written so much about will be staged beginning tomorrow at the Evel Knievel Days festival in Butte, Mont. The traveling exhibition, Mack says, is running behind two new Pinnacle tractors – a daycab and a 70-inch high-rise sleeper, the latter transporting the tractor, the former Knievel's leathers, motorcycles, helmets, medical X-rays, casts and numerous other items that exhibit owner Lathan McKay has painstakingly amassed through the years in tribute Knievel's place in American history.
The permanent exhibit will ultimately be housed at Historic Harley-Davidson in Topeka, Kan., where the final full restoration of the was performed. A cornerstone of the exhibit, of course, is the fully restored 1974 Mack FS786LST model, known as "Big Red," that Knievel used in his shows.
Click here for my prior coverage of the rig's restoration — with a podcast interview with former "American Trucker" show host Robb Mariani, who played a big part in the long saga of the rig's resurrection, and much more.
And below, find more photos from Mack of this finished piece of history.
After Evel Knievel days through Saturday this week, the exhibition will be staged at the Sturgis rally in South Dakota Aug. 3-9, as previously reported.