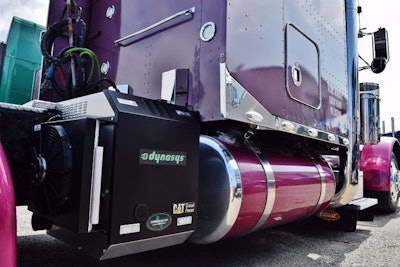 Do states along your route allow for the federally encouraged 550-lb. or 400-lb. weight exemptions for owner-operators or carriers who've added an auxiliary power unit for anti-idling? The answer to that question is, well, it's complicated. Such complication, furthermore, is what drove the folks from the GPS tracking services company at TrackYourTruck.com to compile the chart below, showing the variability of law and weight enforcement policy as regards APUs around the nation.
In essence, neither the Bush nor Obama administrations ever out-and-out mandated that states allow for the 400-lb. (Bush-era) or 550-lb. (Obama) weight variances, but states have taken up the measures in a variety of ways. More have moved on the 400-lb. exemption, and only a handful have no exemption whatsoever (it bears to be mention that one such state, California, has one of the most-enforced anti-idling laws in the country).
Nonetheless, I thought those among you maximizing payload and using an APU would well appreciate this guide. You can read more about the issue of state uptake of the exemptions at this link.