Among the owner-operator niche trucking events out there, the Expedite Expo, first held in 2001, stands out for a variety of reasons, not least among them the close community of haulers that makes up the expediting niche. That was well-evident in 2013 when I paid witness to the Great Lakes Convoy for Women's Cancers that year, which took place in association with the greater Expo, shown in the video above.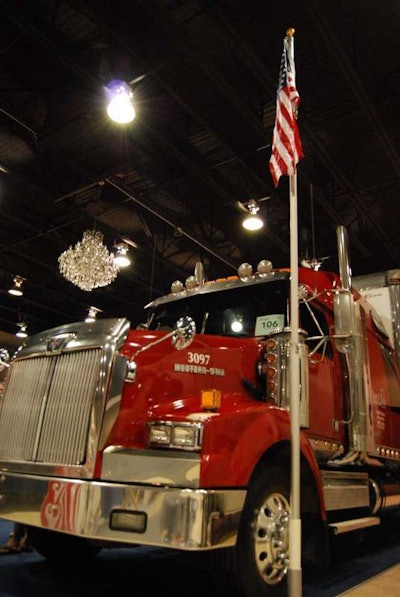 This year, the Expedite Expo moves to a new home city and venue in the Lexington Convention Center in Lexington, Ky. (Previously, the event had been held in Wilmington, Ohio.) As show organizers noted in a recent press release, the event, upcoming at the end of the week, July 15-16, attacts more than 5,000 annual attendees and exhibitors across North America. In addition to access to information about new trucks, products and business potential from every major industry category, truckers also gain numerous networking opportunities to make lasting connections with people who can help them succeed in the business, one of the best aspects of this show.
In recent years, organizers say, the opportunity with the show has grown tremendously.
"Pre-registration is almost double what is was last year at this same time," notes Lawrence McCord, CEO of On Time Media, the producers of Expedite Expo. "We're seeing a lot of excitement building for people in our industry and community."
The move to Lexington means a few things — more free truck parking, for one, and "more hotel rooms, more local fare, and more Expedite Expo," says McCord.
More than 20 workshop sessions, perhaps the biggest attraction at the expo, are to be held. You can catch the full agenda via this link, including a primer on starting out in expediting, largely an owner-operator niche, and sessions on truck purchasing; spec'ing to an expediting operation; fuel-efficiency; and managing costs, IFTA and carrier fuel discounts toward greater business profits.
A variety of leisure activities, too, will happen on-site, including the annual ExpeditersOnline.com Drivers' BBQ on the 15th, featuring a whole hog roast and free to all attendees. If you haven't planned on it as yet and have any interest in the event, you can register free via this link or by calling 859-746-2046.
Unfortunately, I won't be able to attend this year, given the Pride & Polish event happening south of the Expo in Crossville, Tenn., the same days. See you there?: