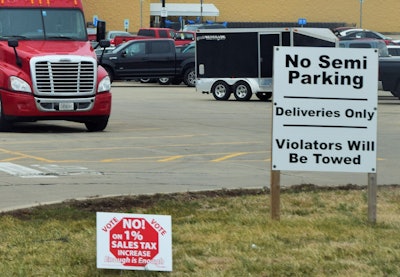 Regular readers will recall my post from September about the problem the Virginia Department of Transportation was having relative to its plan to build new parking capacity in the I-66 corridor. The new spaces were a direct response to shortages of safe truck parking identified as a result of Jason's Law's intensive parking inventory study and space needs identified.
Well, since then, the opposition of local residents and landowners has been such that VDOT has moved publicly to suspend the project and explore alternatives, news source Fauquier Now reported, however including the following quote from a VDOT representative:
"This decision should in no way be taken to indicate the Department does not consider the truck parking shortage a serious public safety issue and opening the rest area remains one of the viable solutions to solving the parking shortage." —Resident Engineer Mark Nesbit, quoted in this story
Among alternatives mentioned by Nesbit in his reported letter detailing the suspension leave some hope, at least, of dents in what readers and others see as the real issue with parking — capacity of spaces in congested areas, pure and simple.
At once, alternatives reported by Fauquier Now "include a public-private partnership to create more truck parking spaces elsewhere" — so far, so good — "and a system to provide 'accurate real-time information' about places drivers could stop for rest…"
As I wrote in the summary of my last go-round on this subject: "There's a reason all we tend to hear about around the parking issue is related to ways to deliver information about space availability. Capacity may be the bedrock issue, but can you spell N(ot) – I(n) – M(y) -B(ack) – Y(ard)?" …