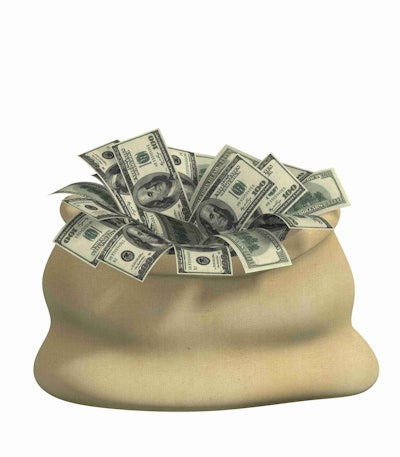 Happy Thursday to you, owner-ops. For this fine rainy day in Nashville, here's a little cold water from a reader on the "price gouging" notion proffered by a broker in yesterday's post about the value of close relationships for regular freight and the very real high-rate possibilities inherent in today's market. Or, rather, cold water all around the concern over carriers who would squeeze as much they can out of a rate. Step back a minute, the trucker noted, and consider the reality of the road:
Wanna talk about price gouging? Drivers can't turn around without getting gouged by someone. … Why are diesel fuel prices so high? Go to a car gas station and diesel is $2.70-$2.90. Go to a truck stop and diesel is $3.20-$4. Why?
Anybody else here see that typically, too? Here in Nashville at the downtown TA the price of a gallon today is $3.05. At the Love's on Trinity Lane it's $3.07, $3.02 cash. Up and down Gallatin Ave. roughly between the two truck stops, I saw multiple stations (Mapco, a Marathon on Woodland Ave.) at $3.09, or higher than both truck stops. However, at both the Kroger fuel station at Seymour and Gallatin — and 100 percent no chance of a combo-unit rig getting to the pumps in this station; bobtail, maybe — it's $2.99, and that's a local station known generally for cheaper fuel, likewise the Speedway several blocks north (same price). So … not much difference here.
The owner-op went on to note, though, that there's plenty bad-faith business to go around, reporting a recent instance of that too-common occurrence: four loads hauled for a broker that were not paid for six months before filing on the broker's required bond/surety, only then to get push-back in the process over a single load that was late.
Another reader weighed in, too, via email with an altogether different message. Tim Lester is operations manager at DDH Trucking, a 40-truck flatbed fleet (mostly owner-operator-based) and had this considered note on relationship-building and just why to do it, echoing owner-op Howard Salmon as quoted in yesterday's post in many ways:
I concur that you can chase all you want. However, the relationship is what will get you loads when the market is soft. This market is great now, and while it may last until fall, the time will come when it is the relationship that keeps you moving at a fairly decent rate vs. the "one-and-done" marketplace now. I would rather give $50 back to the broker and keep getting load offers daily than gouge for all I can now and get nothing else from him again.
We have constant freight from those we always work with. Burn that bridge, you are only good for one load when they have to move it. So, in other words I will get 10 loads for $1,200 a piece or 1 for $1,400. Chicago to Youngstown this is the norm, but some drivers are so shortsighted they don't get that these brokers can move the freight when the market is soft with 20 other carriers for less than normal.
It is the relationships that will keep you going all year long. Those other guys, they won't remember you from a can of paint. You were just a means to an end. No loyalty, no respect, no favoritism and no freight when they can call the core group of drivers who were always there to move the loads.
Clear as mud?
Maybe clearer than that. What do you say?