If you were tuned into news of the Federal Motor Carrier Safety Administration's hours proposal opening for comment around the time of the Great American Trucking Show's opening almost two weeks back, you probably recall this photo: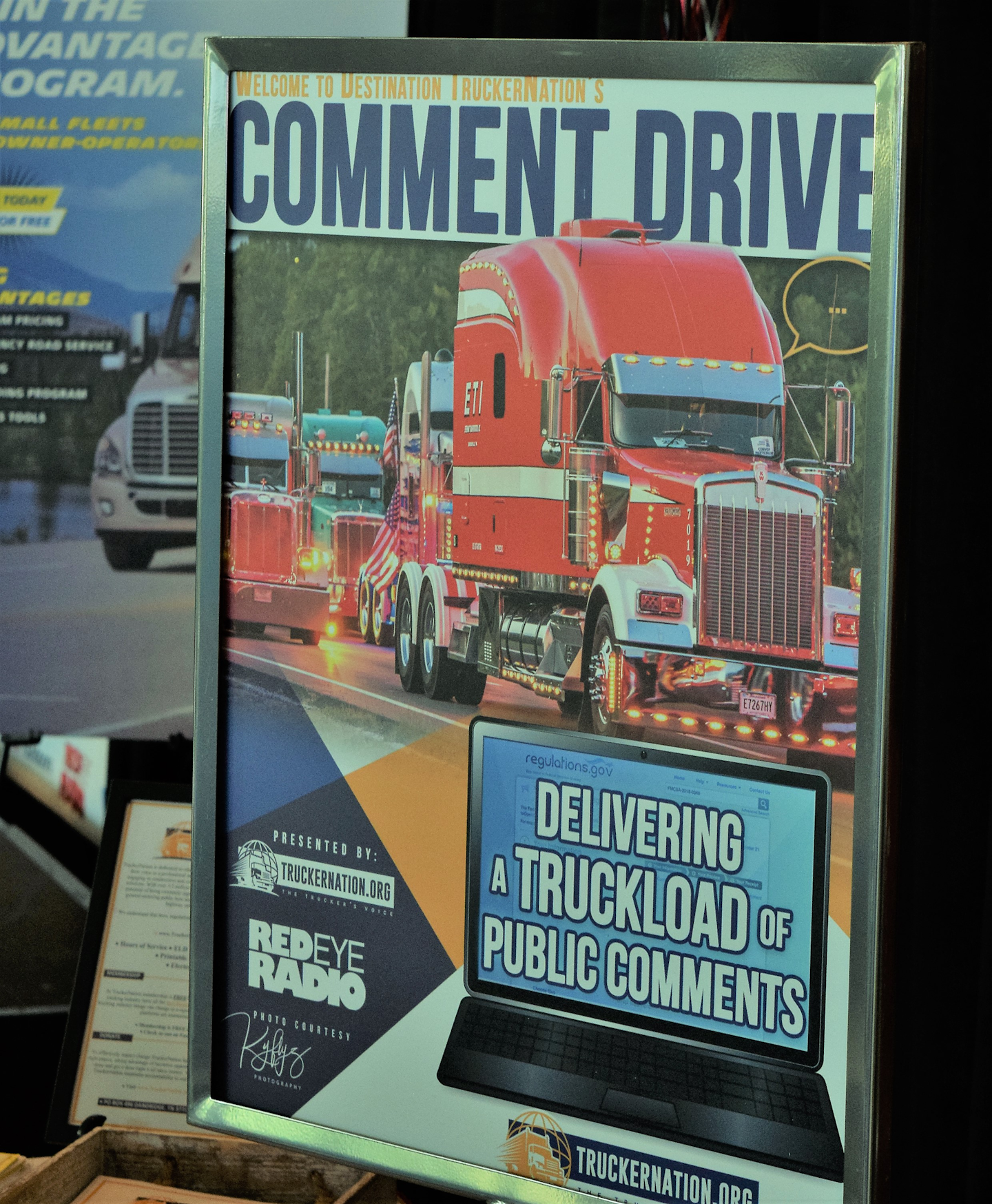 Accompanying it was TruckerNation Director of Communications Andrea Marks' thoughts about providing an opportunity for GATS attendees to weigh in on the proposed changes that removed as many of the barriers to doing so as possible. The organization provided laptops and guidance toward navigating the Regulations.gov site where comments can be filed online. It provided self-addressed stamped envelopes, paper, fax cover sheets and relevant material that spelled out the various aspects of the rule for those who wanted to study it on their own time and potentially comment via traditional communication methods (fax, mail) later.
Now, as TruckerNation cofounder Tony Justice told me in a call this past Friday, the organization has consulted with FMCSA toward making it even easier, via dedicated posts on TruckerNation's Facebook pages here and here. For the organization to file your commentary via the official Regulations.gov docket for the FMCSA's hours of service proposal, the following language must be included with any commentary you make: "I give TruckerNation my express permission to copy and paste this public comment onto federal docket FMCSA-2018-0248 found on www.Regulations.gov."
You can always comment there directly, but of course. Here's another handy link direct to the docket, click "comment now" to leave your input, and find the basics of the changes via our coverage, the full proposal's language via this link.