"Ever had a truck driver cook for you?"
The question in the quote here came my way from an owner-operator I've been meaning to introduce more formally to Overdrive readers.
Most of you first encountered him in February, from the frigid scene of truck stop on I-80 in Wyoming. Thomas Remington organized a crew of drivers marooned there after high winds and more winter weather closed the road. With the cooking equipment he carries in his Volvo VNL740, he and the other haulers prepared a series of feasts for the ages.
[Related: Respite, brother- and sisterhood, fellowship on the long, cold road this season]
What you'll see in the video above are scenes from June 5, the day Decker Truck Line-leased, Iowa-based Remington's flatbed, fully loaded with pieces of a car wash installation bound for the Miami, Florida, area, stopped near my home base of Nashville.
Got time for a little lunch? he asked.
Affirmative.
"Bring an appetite," he said, noting he'd be making a quick lunch.
This could be good, I thought. Remington knows his way around a kitchen, no doubt, whether at home or in a truck stop parking lot, I found out. When he asked me the question up top, though, I had to think hard. I've broken bread with many a driver, but like this, out in the parking lot at the Love's at Trinity Lane and I-65 north of Nashville's downtown? Never. Here's the results, and hear Remington walk me through his method in the video above: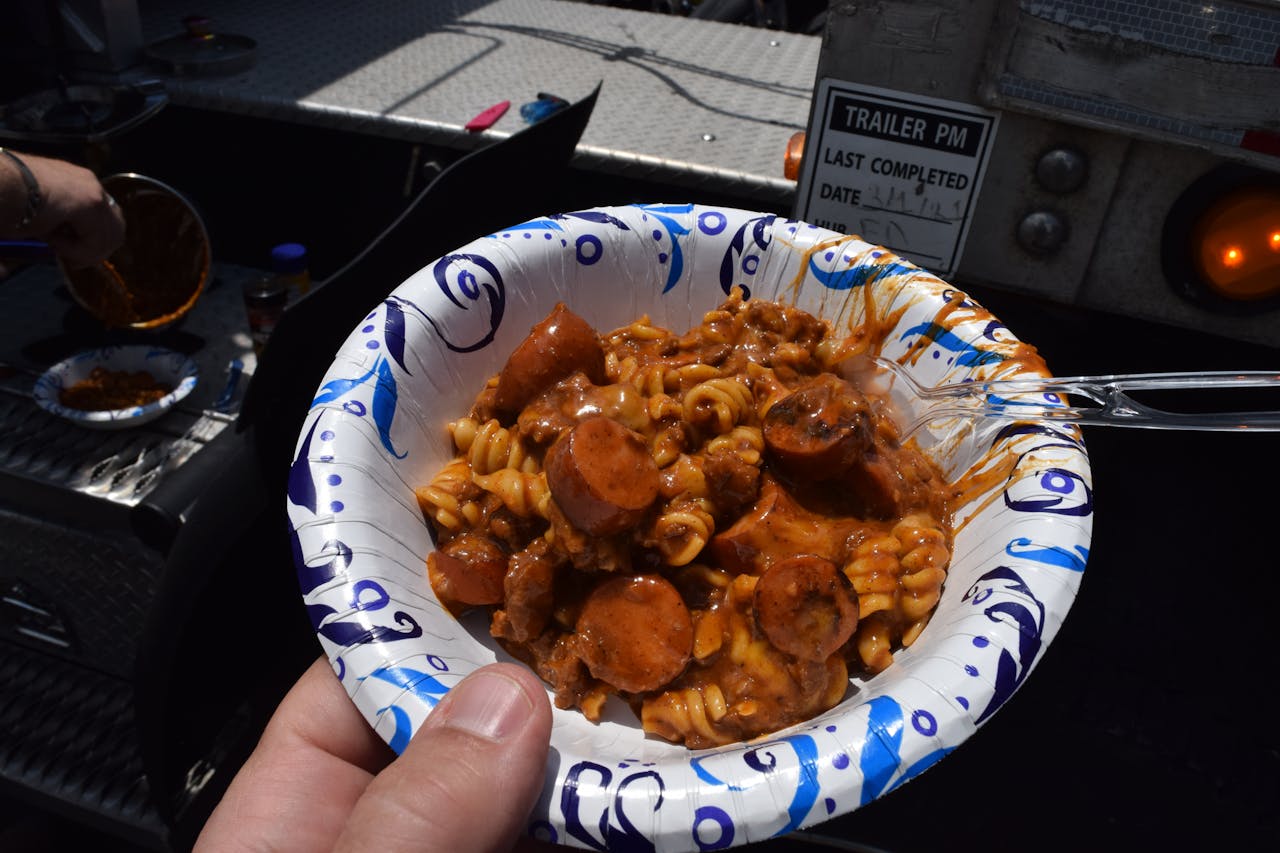 The recipe here fed three -- myself, Remington and his eldest daughter along for this run from Iowa to Miami and back.
Equipment used:
**Single-burner propane stove -- camping-type, in this case from Ozark Trail
**Medium sauce pan/wooden spoon
Ingredients in order used
**Hot dogs -- in this case, five large franks diced in sizable chunks. Any precooked sausage will work.
**Chili powder -- 1 tablespoon or so
**Andrew Zimmern "Mexican Fiesta" spice blend -- a chili-garlic-powdery mix, in about the same amount as the chili powder
**Hormel No Bean chili -- 1 14/15-oz. can (use your favorite chili, beans or not)
**"Ready Pasta" Rotini -- 8 oz. bag
**Dehydrated onion -- heaping tablespoon
**Water -- three tablespoons
**Cheese to finish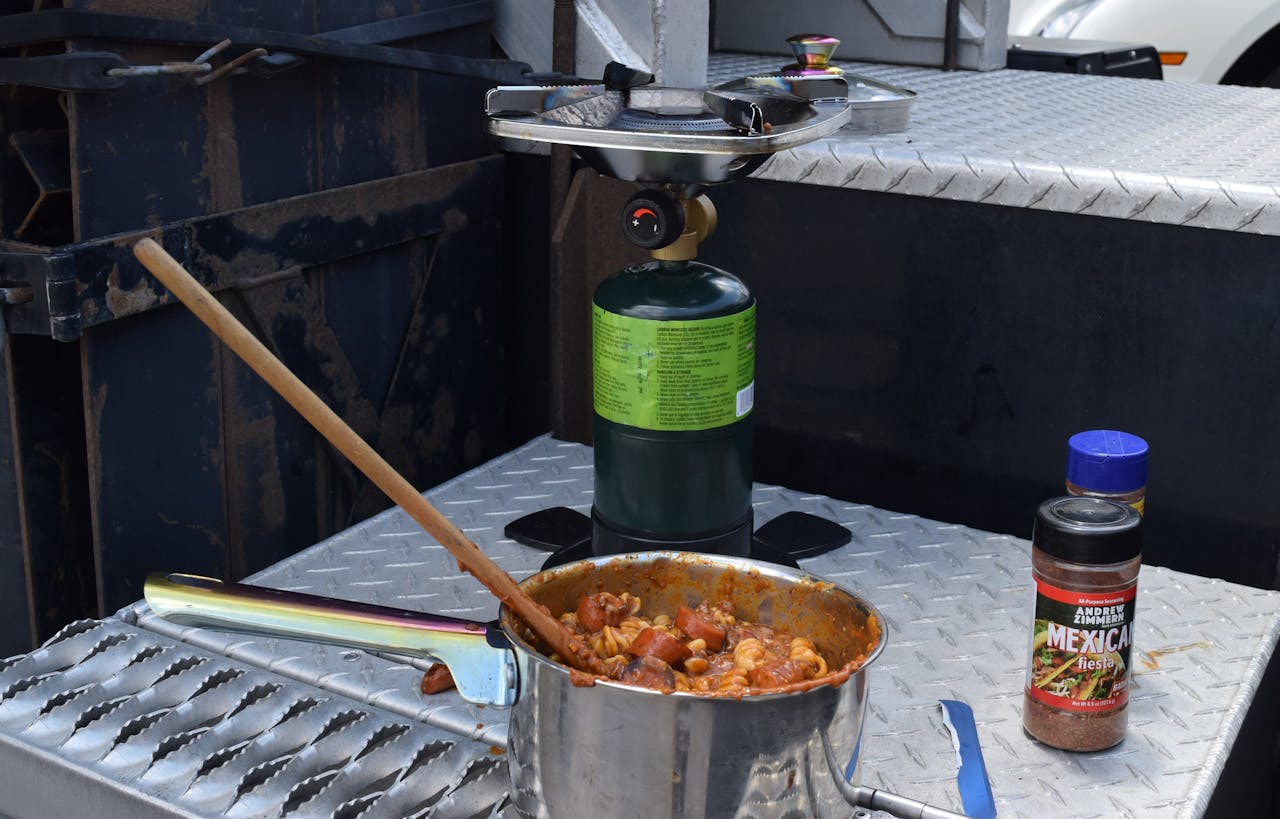 Run through the video above to hear Remington describe his process and a few potential variations on this dish. And if you give it a shot yourself sometime, drop us a line and let us know!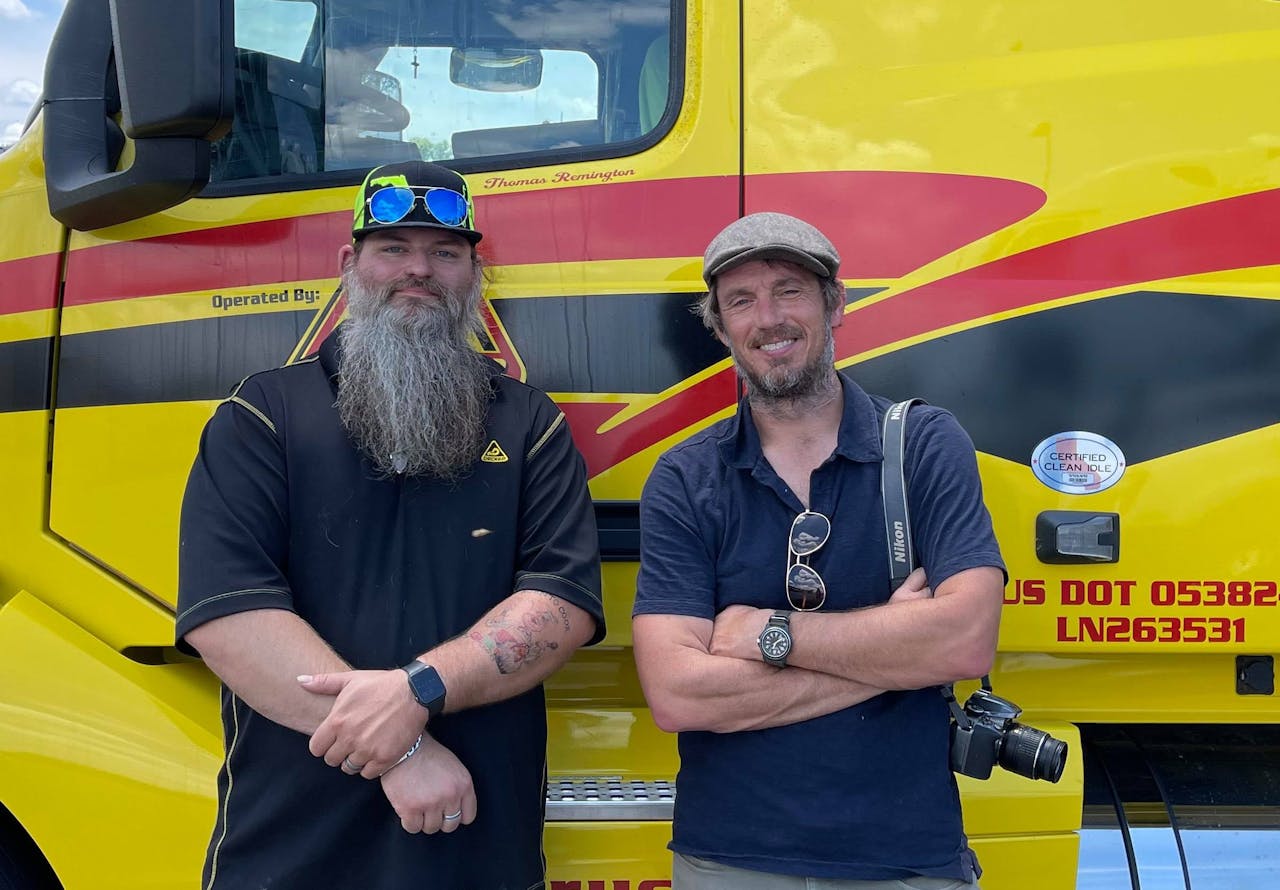 Thanks again for lunch, Thomas. Catch you next time you're through here.