At this year's edition of the annual Southern Classic Truck Show, show organizer Brad Wike has a special treat for attendees. He and former "American Trucker" TV series host Robb Mariani have spent loads of time this summer reconditioning a special piece of history that Wike owns for the 50th anniversary of its appearance on the silver screen, Mariani said. Their mission? To "get it back to looking like it's patina'd to 1971," when it first appeared.
The 1960 Peterbilt 351 and tank trailer Wike owns were used in the filming of Steven Spielberg's feature-length directorial debut, "Duel", released in 1971 first as a TV movie, then on the silver screen. It's about a man being pursued by a worn-out fuel-tanker rig that stands in for evil incarnate, as it were (it couldn't have done much for the trucking image, but hey, is what it is ... a horror movie essentially).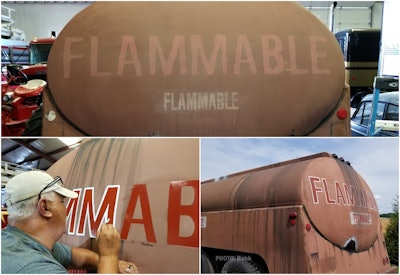 Wike and Mariani plan to invite all of us to play in their sandbox of old movie rigs, classic restorations and new customizations via a website, SemiFreaks.com, set to launch in time for the show next week, September 11-12.
Also haunting the show grounds, said Mariani, will be a 1940s Chevy cabover used in the "Jeepers Creepers" film series from the early part of this century -- and possibly a big-surprise rig they're working on getting.
As usual for past editions of the show, it's peopled by plenty of owner-operators and small fleet owners showing both classic iron and new builds, and the two days make for a great opportunity to meet new folks, rest and recharge, and have a rollicking good time around a big collection of great people, all told.
Tell 'em we said hi if you can make it.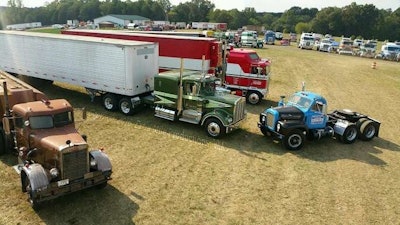 Truckers Feeding the Homeless reboot
The fourth installment in the Stoop Family's "Truckers Feeding the Homeless" initiative will take place beginning next month, October, in Houston, Texas. I caught up last Friday with Stoop cofounder Fredrick "Choice M.A.S." Claxton, now leased with a 2021 Peterbilt 389 to I-65 Transport out of Indiana, pulling flatbeds. Regular readers will recall their group's homeless-outreach initiatives in 2018 and 2019 at both the Great American Trucking Show in Dallas, the first such initiative, then Mid-America in Louisville.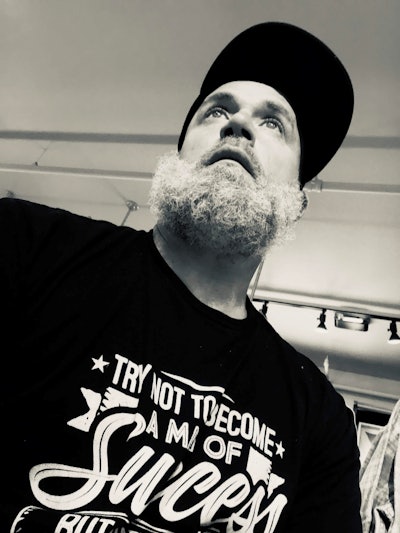 What would have been the group's fourth initiative to offer a meal and other supplies to homeless residents in Baltimore, Maryland, in 2020 was derailed by that great derailer -- the COVID-19 pandemic. But though case numbers, hospitalizations and deaths from COVID have again surged in recent weeks, particularly across the Southeast, participants' comfort with gathering has grown with time and experience.
October 2 is the date "we'll do the outreach," Claxton said. When we talked, the New York resident was in the middle of a 34-hour restart at a small Love's in Arkansas. "The preparation starts on October 1," a Friday, and as always the outreach day when participants deliver food, clothing and other gifted supplies to homeless community members will be followed by a day of reflection. "We're hoping to reach 500-plus people in Houston" with the group's effort, this year aided not only by individual donations but 200 lbs. of prime cuts of meat donated by a large supplier.
Claxton's own leasing fleet, I-65 Transport, will be backing the effort this year, too.
As for the Stoop Family itself, "the group is growing," Claxton said, to encompass not just working truckers, though the bulk of participants still come from the driver community.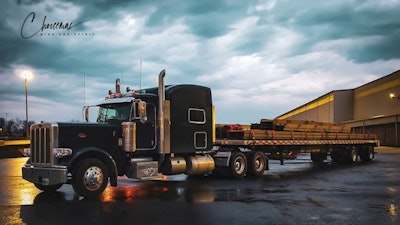 Anyone interested in joining the group for preparation, outreach and fellowship can email truckersfeedingthehomeless [at] gmail.com, or look them up via the website here.
So far, he said, six new people that he knows of are pledged to take part, in addition to the core group.
New participants, he added, "once they show up, it's an unforgettable experience and they come again and again and again."
[Related: The methodical tour, by 'Choice,' from corporate American to a small flatbed fleet]