Owner-operator Aaron Walters got in under the wire of significant declines in glider production with his purchase of this 2019 Peterbilt 389, powered by a 1999-built Caterpillar and outfitted for the high-wide-and-ugly freight operation of Walters Transport Service of Pipestone, Minnesota.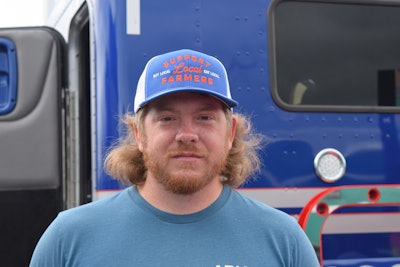 His father launched the company more than a decade ago, Walters notes in this video. I caught up with Walters on the site of the Walcott Truckers Jamboree back in July this summer, where he took first in his Bobtail 2018-'21 class and won the Bobtail, Show Only portion of the Lights at Night competition. Walters and his father own just two trucks but have many big 12-axle and other trailers for hauling wind-energy-related freight, he said.
His own operation, with a 12-axle coupled, brings his combination to 126 feet long, grossing well over 200K lbs. on weight most of the time.
[Related: Big loads, big equipment, big pay: Heavy/specialized hauling explored]
Several owner-operators with their authority run for the company on a power-only basis.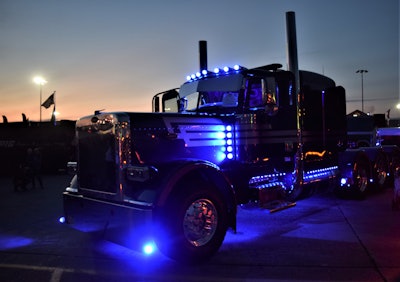 Walters' "Blue Moon" 2019 Peterbilt 389 didn't end its custom journey right out of the factory. The interior was redone with the expert help of Peterbilt of Sioux Falls.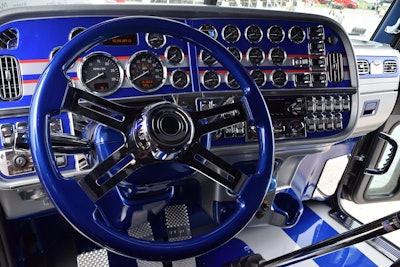 Nu-Gen Services of Port Allen, Louisiana, handled the exterior, with the addition of 12Ga Customs parts -- steps, mirror brackets, air cleaners, 8-inch cab extenders and much more.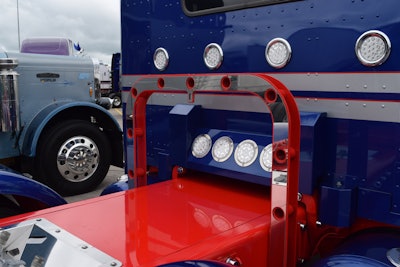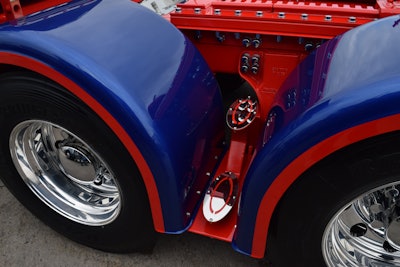 Catch plenty more views in the video up top.