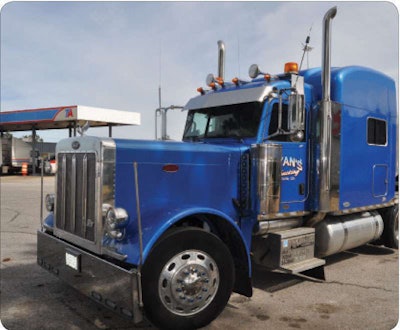 Grandpa's Last Ride
"It's the last truck I'll ever buy," Rusty Ryan says of this 2007 Peterbilt 379 Legacy, the sixth Peterbilt he's owned in 20 years. The truck runs on a 550-hp Caterpillar and an 18-speed transmission. Ryan has been an owner-operator for 35 years and is leased to Landstar.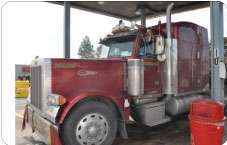 Leahey's truck
James Leahey, an owner-operator leased to Bennett Motor Express, owns this 2000 Peterbilt 379. The truck is equipped with a 550-hp Caterpillar and a 10-speed Eaton Fuller. "I just love it because it's a Pete," Leahey says.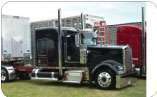 Poor Boy's Dream
Tyler Lamkins' 2000 Kenworth W900L is a dream come true. Lamkins hauls steel and machinery under his own authority in the Midwest. The truck, powered by a 675-hp Caterpillar, has a 12-gauge visor, flip bumper, custom paint job, in-frame deck plate and a back frame that has been cut and boxed in, among other customizations. Lamkins owns the Manac trailer in the picture.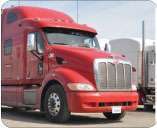 In the works
Harry Grimes' 2010 Peterbilt 387 is a project in the works. The rig is equipped with a 500-hp Cummins and a 10-speed Eaton Fuller. Grimes, who lives in Phoenix, Ariz., is leased to U.S. Xpress and hauls dry van freight in 48 states. LED lights and chrome are at the top of his customizing wish list.